Burbank Baghdad: Fake Folk Wisdom from the Movies
Burbank Baghdad: Fake Folk Wisdom from the Movies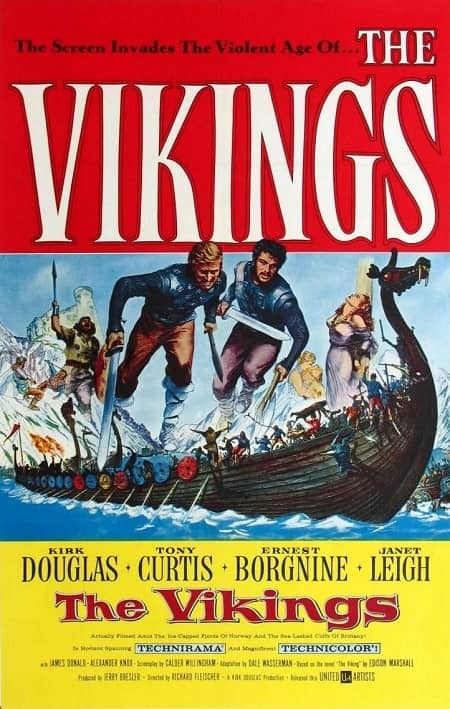 Many people collect something, whether it's rocks, stamps, coins, glass animals (especially favored by emotionally fragile Southern girls who find themselves trapped in Tennessee Williams plays), or in this social media era, grievances. A lot of us here at Black Gate collect books. For almost all of my life, this has been my own particular preoccupation, but much as I love my books, I must admit that collecting them has its drawbacks, a fact I'm reminded of every time someone new comes to my house and I again have to answer the question, "How many of these have you read?"
I do have another collection, though, one which costs nothing, never needs to be dusted, doesn't require a forklift and flatbed truck to transport, and takes up no room. (Except perhaps emotionally.)
Several years ago, I was watching The Vikings, a 1958 bit of pseudo-historical nonsense starring those Nordic icons Ernest Borgnine, Kirk Douglas, and, fresh from the fjords of Brooklyn, Tony Curtis. At one point during the festivities, some horn-hatted character or other turned to one of his fellow Norsemen and declared, "Love and hate are horns on the same goat." I instantly experienced a celluloid epiphany, and my new collection was born; from that moment on I began to obsessively accumulate Fake Folk Wisdom From the Movies.
You know Fake Folk Wisdom. You'll find it in any movie set somewhere east of Suez, or in which native Americans appear, or where lederhosen-wearing peasants named Hans and Karl grab pitchforks and head up the hill to storm the castle. You'll be knee-deep in it in any movie where a Swede portrays a Chinese (Warner Oland as Charlie Chan) or a Hungarian plays a Japanese (Peter Lorre as Mr. Moto). Virtually every line Anthony Quinn ever spoke in his sixty years in Hollywood was Fake Folk Wisdom of one sort or another.
Fake Folk Wisdom didn't issue from the depths of the Black Forest, nor was it born on the banks of the Nile, the Danube, or the Ganges, but instead flowed freely from the bourbon bottles that graced the desks of writers' bungalows at Paramount and Warner Brothers, Twentieth Century Fox and RKO.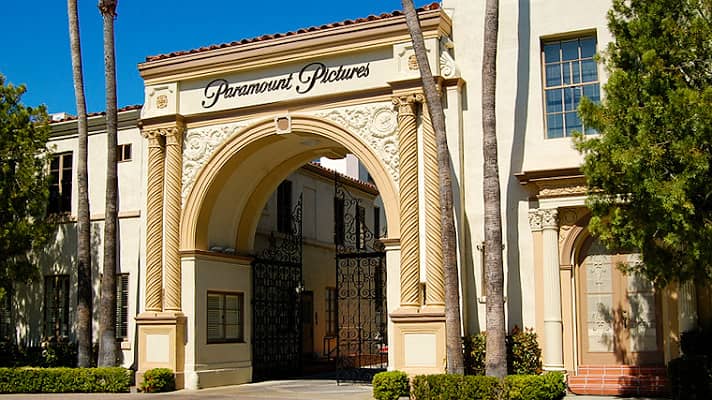 Granted, not all of the epigrams I've collected are actually Fake Folk Wisdom, many of them coming not from shamans, gypsies, or monks, but from cops, insurance salesmen, psychoanalysts, and other similar products of what we are still silly enough to call advanced societies. But still, if I like it, I write it down, whatever the source.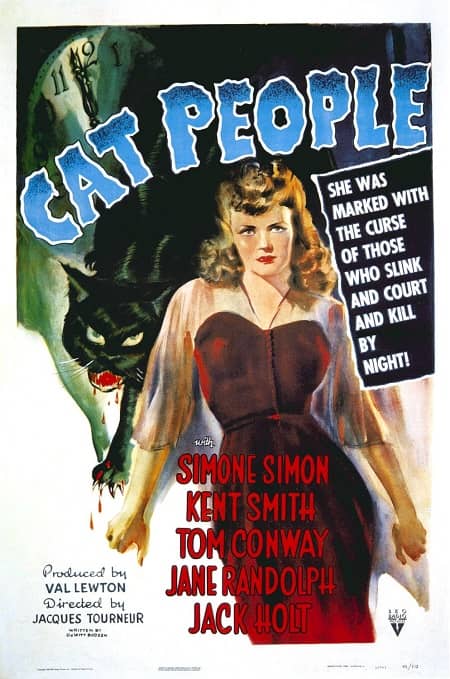 Fake Folk Wisdom comes in many flavors. A favored mode (probably issuing from near the bottom of the bottle) is the pseudo-profound cryptic:
"Nothing from some is more than gold from others." — Sephora (Yvonne De Carlo), The Ten Commandments, 1956

"The basis of fairy tales is reality; the basis of reality is fairy tales." — Professor Alan Driscoll (Christopher Lee), Horror Hotel (aka City of the Dead), 1960

"Even as fog continues to lie in the valleys, so does ancient sin cling to the low places, the depressions in the world consciousness." — Dr. Louis Judd (Tom Conway), Cat People, 1942

"Time, my love, is but a sea eternal; we drown in it many times and are washed ashore again and again." Ayesha (Ursula Andress), — She, 1965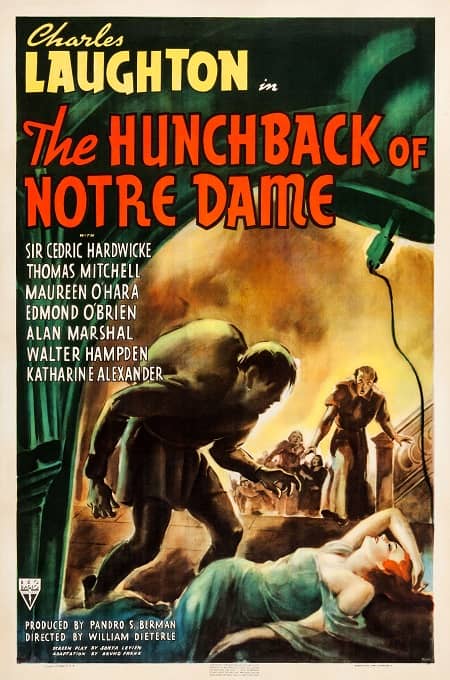 Then there's the commonsensical earthy-peasant variety:
"Good intentions are not enough — they've never put an onion in the soup yet." — Clopin, King of Beggars (Thomas Mitchell), The Hunchback of Notre Dame, 1939

"The one good thing about a postage stamp — it always sticks to one thing until it gets there." — Tom Destry Jr. (Jimmy Stewart), Destry Rides Again, 1939

"You don't need to smell the bait to know somebody's going fishing." — Captain Phillip Philpott (Lynne Overman), Reap the Wild Wind, 1942

"Problems were never solved by bowing from a balcony." — Nina Ivanovna Yakushova (Greta Garbo), Ninotchka, 1939

"You cannot milk cow with hands in pockets." — Peripetchikoff (Leon Askin), One Two Three, 1961

"A thief who steals from a thief is pardoned for one hundred years." — Calvera (Eli Wallach), The Magnificent Seven, 1960

"It is not well for a nation to be always at war — the young men die, the women sing sad songs, and the old ones are hungry in the winter." — Cochise (Miguel Inclan), Fort Apache, 1948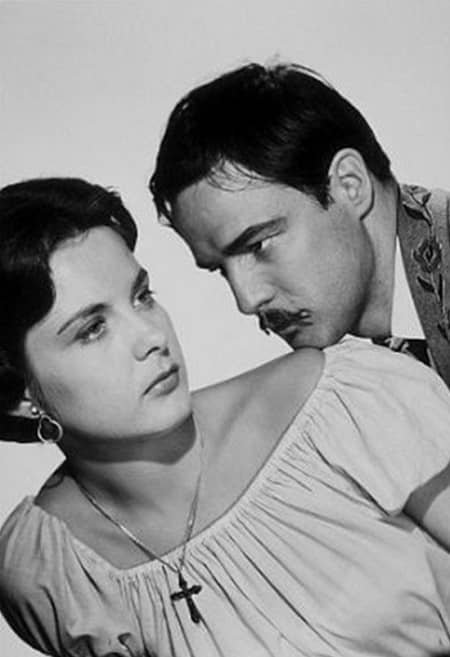 Brando and Peters, Viva-Zapata
1952's Viva Zapata (written by John Steinbeck) has this kind of earthy Fake Folk Wisdom coming out of its butt:
Josefa Espejo (Jean Peters): It is said, a warrior's shield is his sweetheart's heart.
Emiliano Zapata (Marlon Brando): Hmm?
Josefa: We have a proverb — a man well dressed is a man well thought of.
Emiliano: A monkey in silk is still a monkey. But when love and beauty come into the house, then throw out the lamps.
And later…
Josefa: Do you believe the saying, an egg unbroke, a horse unrode, a girl unwed?
Emiliano: I believe that a man is fire, and a woman, fuel, and she who is born beautiful, is born married.
And yet later…
Emiliano: A whipped dog is a wiser dog.
Josefa: Do you think that three women and a goose make a market?
Emiliano: I believe that love cannot be bought, except with love, and he who has a good wife wears heaven in his hat.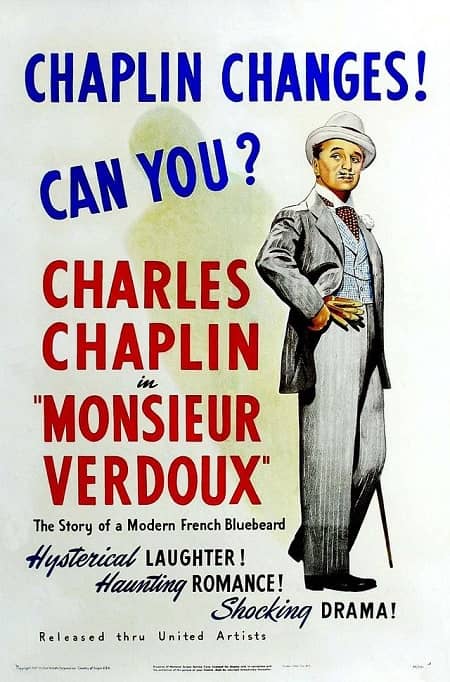 Against all odds, some Fake Folk Wisdom actually approaches genuine, non-fake wisdom:
"The Mexicans got a saying: that which cannot be remedied must be endured." — Barbarosa (Willie Nelson), Barbarosa, 1982

"Little by little, the look of the country changes because of the men we admire." — Homer Bannon (Melvyn Douglas), Hud, 1963

"A policeman's job is only easy in a police state." Miguel Vargas (Charlton Heston), — Touch of Evil, 1958

"One murder makes a villain, millions a hero. Numbers sanctify, my good fellow." — Henri Verdoux (Charles Chaplin), Monsieur Verdoux, 1947

"One man, if he's inspired, can change the world." — Ebbing (Conrad Veidt), All Through the Night, 1941 (The fact that the character speaking this line is a Nazi spy somewhat lessens the quote's inspirational luster.)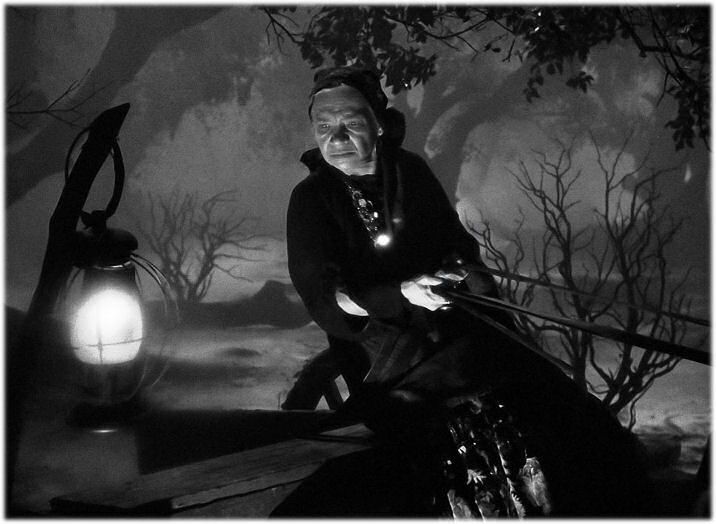 Maria Ouspenskaya, The Wolf Man (1941)
Sometimes Fake Folk Wisdom even comes in verse form:
"Even a man who is pure in heart / And says his prayers by night / May become a wolf when the wolfbane blooms / And the autumn moon is bright." — Maleva (Maria Ouspenskaya), The Wolf Man, 1941

"If a vampire should bestrode / Close to the grave of a dead toad / Then the vampire life shall give / And suddenly the toad shall live." — Captain Kronos (Horst Janson), Captain Kronos Vampire Hunter, 1974
(Need I say this last piece of wisdom is the one that I have found most helpful in my own day-to-day life?)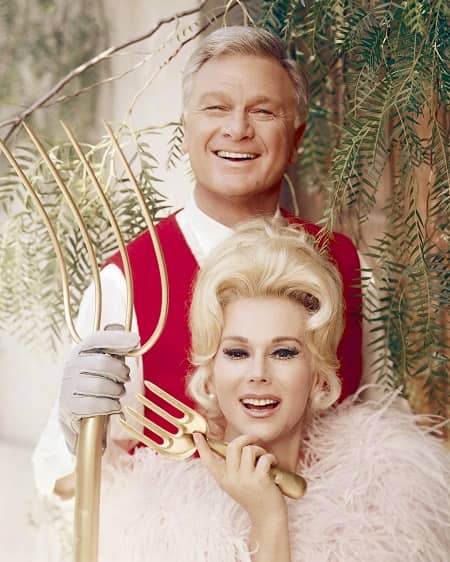 Green Acres
Not all Fake Folk Wisdom From the Movies is even from the movies; over the years, television has provided its share:
"There are two kinds of people in this world…those with bubblegum cards, and those without." — Ellipsis Zark (Theodore Marcuse), The Man From Uncle, 1967 (in an episode written by Harlan Ellison, no less!)

"Being dead is as much trouble as there is." — T.J. Hooker (William Shatner), T.J. Hooker, 1982

"In the city, boy must wear pants – even Wolf Boy." — Kuroda (John Fujioka), The Six Million Dollar Man, 1975

"Bark of tree never bitter to hungry squirrel." — Chief Wild Eagle (Frank DeKova), F Troop, 1965

"You're only as ugly as you look." — Lisa Douglas (Eva Gabor), Green Acres, 1966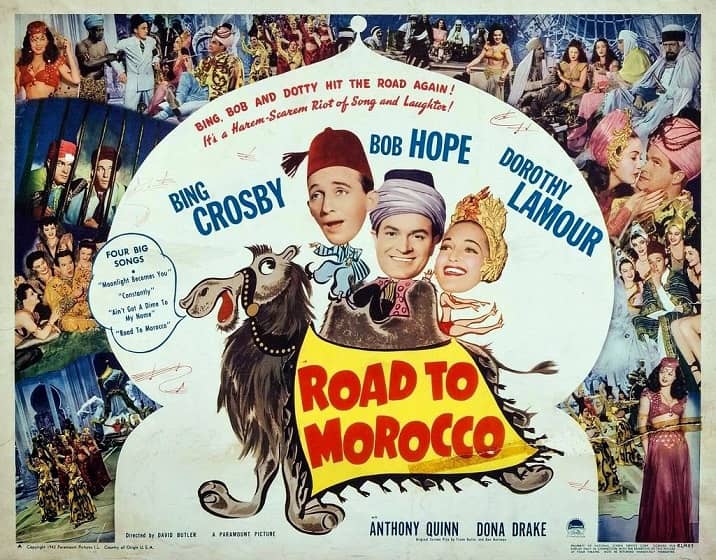 Fake Folk Wisdom from the Middle East (six blocks east of Hollywood and Vine, that is) has its own distinct flavor:
"Here we have a proverb: a goose is beautiful until it stands beside a peacock." — Princess Shalimar of Karamish (Dorothy Lamour), Road to Morocco, 1942.

"Young men make war, and the virtues of war are the virtues of young men — courage and hope for the future. Then old men make the peace, and the vices of peace are the vices of old men — mistrust and caution. It must be so." — Prince Feisal (Alec Guiness), Lawrence of Arabia, 1962.

"The love of a man for a woman waxes and wanes like the moon… but the love of brother for brother is steadfast as the stars, and endures like the word of the prophet." — Beau Geste, 1939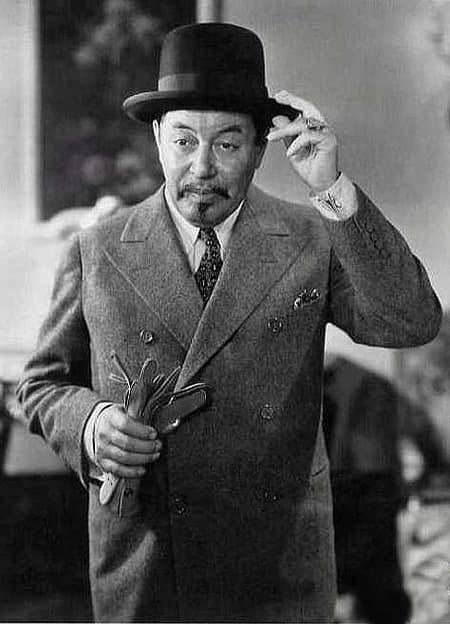 Warner Oland as Charlie Chan
As I implied earlier, the mother lode of Fake Folk Wisdom is located in the Charlie Chan and Mr. Moto movies of the 1930's. For many understandable reasons, we'll never see their like again, but while they lasted these two franchises produced more FFW than any films ever made. Warner Oland's Charlie Chan was especially adept at producing an apt proverb:
"Front seldom tell truth — to know occupants of house, always look in back yard." — Charlie Chan in London, 1934

"Mud turtle in pond safer than man on horseback." — Charlie Chan in Paris, 1935

"Talk cannot cook rice." — Charlie Chan in Shanghai, 1935

"One grain of luck sometimes worth more than whole rice field full of wisdom." — Charlie Chan at the Circus, 1936

"Foolish rooster who stick head in lawn mower end in stew." — Charlie Chan at the Race Track, 1936

"Truth like football – receive many kicks before reaching goal." — Charlie Chan at the Olympics, 1937

"All foxes come at last to fur store." — The Black Camel, 1931

"If strength were all, tiger would not fear scorpion." — Charlie Chan's Secret, 1936

"Politeness golden key that open many doors." — Charlie Chan at the Opera, 1936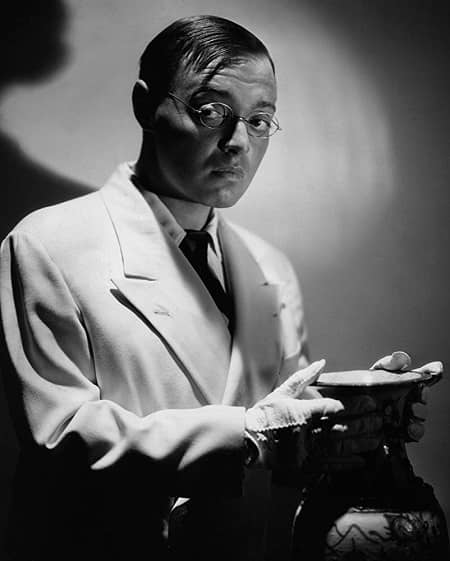 Peter Lorre as Mr. Moto
Peter Lorre's Mr. Moto produced fewer bon mots, both because he was a more action-oriented character — no pun intended — than his counterpart, and also because his series was cut short at eight films by a combination of Lorre's restlessness and Pearl Harbor. (There have been over forty Charlie Chan movies.) Still, Mr. Moto managed to make some good quips while he lasted:
"Half the world spends its time laughing at the other half — and both are fools." — Think Fast, Mr. Moto, 1937

"The best way to avoid death is not to have too much aversion to it." — Mysterious Mr. Moto, 1938.

"There are times when it's wiser to show weakness in the first round so that one can win in the last." — Mr. Moto in Danger Island, 1939

"To reveal the snake, one must overturn the rock." — Mr. Moto's Gamble, 1938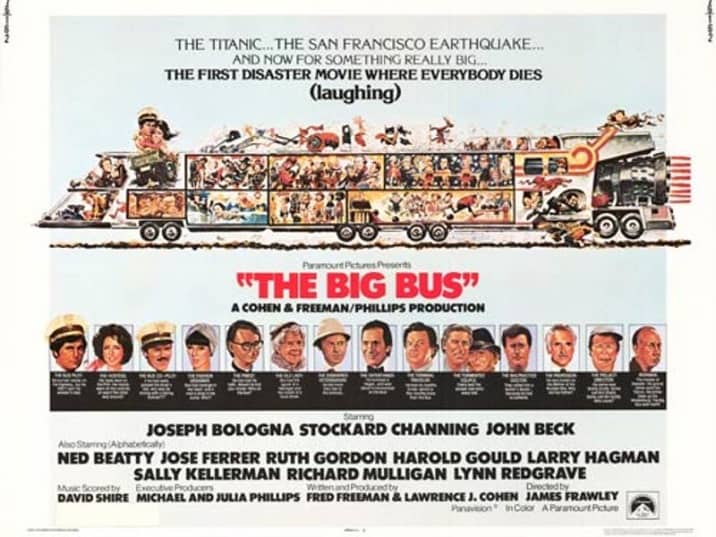 I'll leave you today with two final examples of Fake Folk Wisdom (neither of them of the real Folk variety, oddly enough). The first is my own personal favorite, and has become a sort of Parker Family Motto, suitable to all sorts of occasions. (It invariably pops into my head every election night, for instance.) The second is simply inarguably true, even — or especially — when you consider who's saying it:
"There are no winners in a game of losers." — Tommy Joyce (Murphy Dunne), The Big Bus, 1976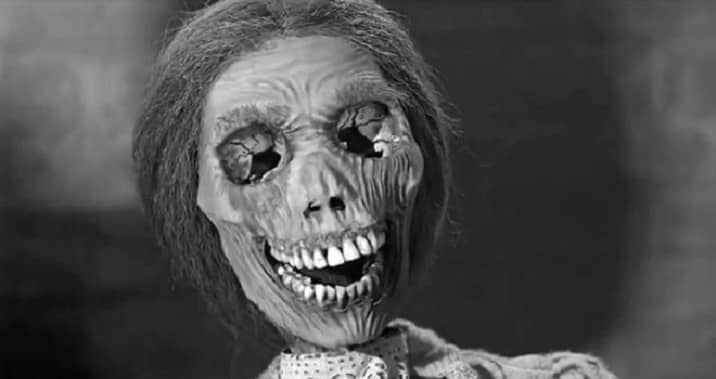 And…
"A boy's best friend is his mother." — Norman Bates (Anthony Perkins), Psycho, 1960
---
Thomas Parker is a native Southern Californian and a lifelong science fiction, fantasy, and mystery fan. When not corrupting the next generation as a fourth grade teacher, he collects Roger Corman movies, Silver Age comic books, Ace doubles, and despairing looks from his wife. His last article for us was a look at the Michael Fleisher/Jim Aparo run of DC's Spectre, Sadistic Vengeance and Grotesque Death — Still Only 20 Cents!.