CICADA Magazine Closes
CICADA Magazine Closes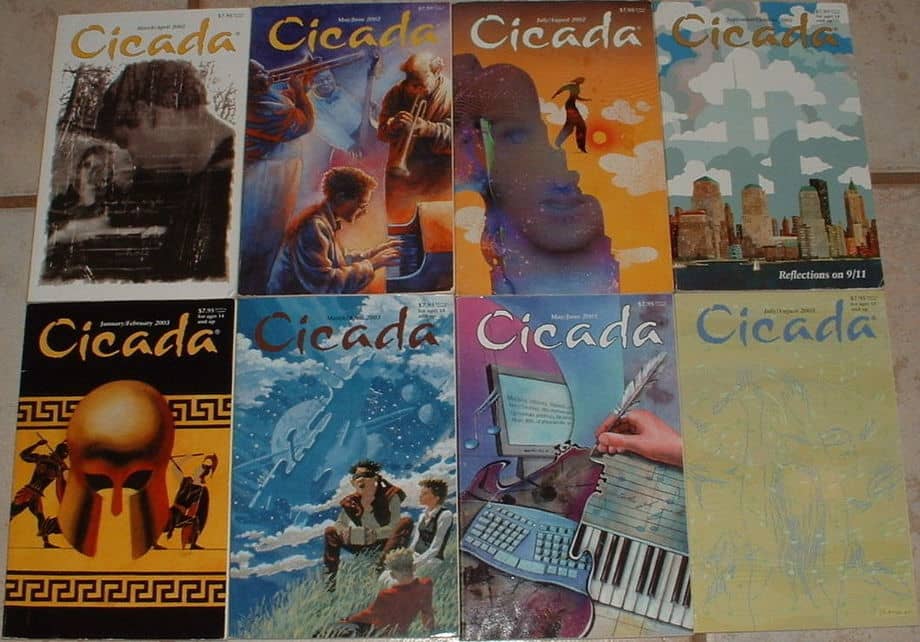 YA lit/comics magazine CICADA has folded effective August 31. It was part of Cricket Media, which also publishes Cricket, Ladybug, and Spider magazines. CICADA was an excellent market for YA fantasy short fiction for over 20 years, and its sudden loss is a blow. Team CICADA posted the following message on their website:
Dear members, contributors, and readers,

Our story began in 1998, and we like to think it's been a good one — full of twists and turns, ups and downs, and a tasteful amount of werewolves and Vikings. Here's the thing about all good stories, though: they have to come to an end when it feels right. We think that time has come.

As of August 31, 2018, we will be ending CICADA. It has absolutely been our honor to work with such an amazing community of authors and artists, and it has been our pleasure to share their work with our readers. We've always been so inspired by the creativity, kindness, talent, and courage of our online community. It isn't easy to say goodbye, but we're really proud of this publication and community, and it's been an amazing ride.

The website will remain active until September 15, 2018, so we encourage our contributors and readers to download any digital files they may want to keep. We understand that you may have questions — please feel free to reach out to us at cicada@cricketmedia.com or on the forums. Subscribers will be contacted via email with details on refunds for the remainder of their subscription periods.

Thank you again to all our contributors, readers, and Slammers for being part of our story. We are so, so excited to see what you will create in the future.
CICADA had an excellent line-up of modern fantasy writers (and it looked great on my bookshelf). The magazine's list of favorite writers included Nnedi Okorafor, Daniel Jose Older, Nalo Hopkinson, Kelly Link, Ursula Vernon, Sofia Samatar, Leigh Bardugo, Octavia Butler, and other genre stars. It advertised itself as a magazine "fascinated with the lyric and strange and committed to work that speaks to teens' truths… Especially welcome: works by people of color, people with disabilities, LGBTQAI+ people, nonbinary people, and other marginalized peoples." The website will come down on Sept 15; until then you can check it out here.