Today Only — Get Todd McAulty's The Robots of Gotham for Just $2.99
Today Only — Get Todd McAulty's The Robots of Gotham for Just $2.99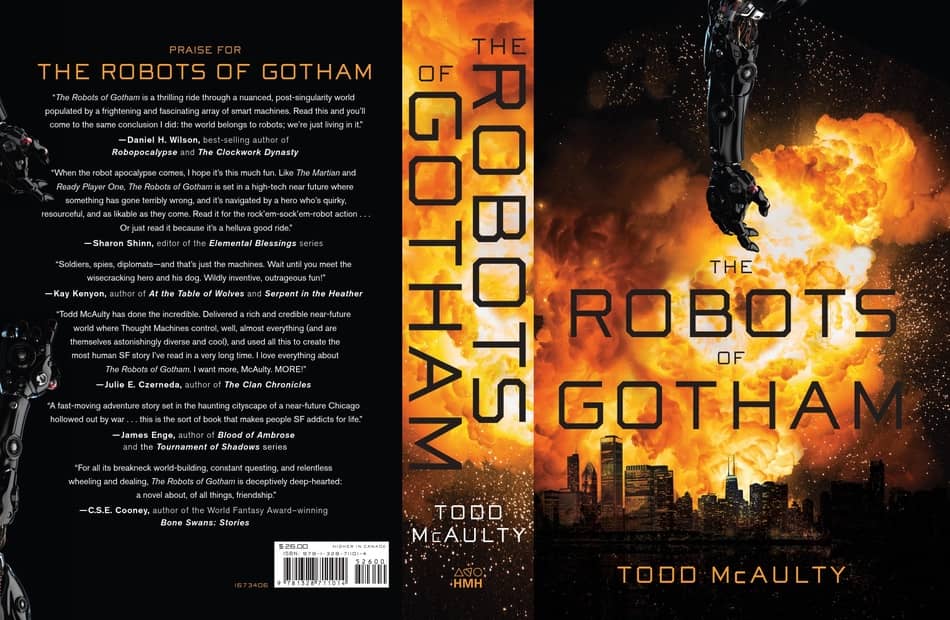 Todd McAulty was one of the most popular writers in the print version of Black Gate. Free SF Reader said "McAulty appears to be world class," and Locus declared "Todd McAulty is Black Gate's great discovery." His debut novel, The Robots of Gotham, was published in hardcover by Houghton Mifflin Harcourt in June, and has been accumulating rave reviews ever since:
"Massive and impressive… McAulty maintains breathless momentum throughout."— Publishers Weekly (starred review)

"The whole story is a thrilling action flick in book form… Read it while walking in slow-motion away from an explosion." — RevolutionSF

"Beautifully combines a post-apocalyptic man-versus-machine conflict and a medical thriller… This is thrilling, epic SF."— Booklist (starred review)

"A massive, fast-paced, action-packed epic… Every page has the fierce readability of early Neal Stephenson, which is as high praise as it gets."— Toronto Star

"A fast-paced, engaging read… The book is a thrilling ride."— The Verge

Amazon's Best Science Fiction and Fantasy of the Year (So Far)
The Robots of Gotham is 688 pages, and priced at $26 in hardcover. But for today only, August 29th, the digital version of the book has been discounted to $2.99. Copies are available at Amazon, Kobo, and other fine online retailers.