The Last Video Store in my Neighborhood Closed and it's Partially My Fault
The Last Video Store in my Neighborhood Closed and it's Partially My Fault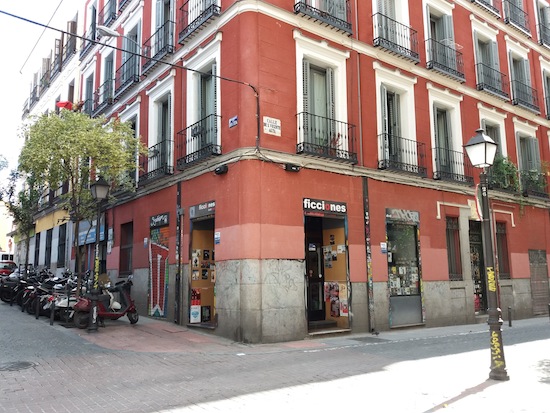 It's a sad day for Madrid, especially for the barrio of Malasaña. The last video store in the neighborhood has closed. After 14 years of swimming against the tide, Ficciones closed a month ago today. I haven't been able to rent a video since.
Sadly, I might not have rented one even if it had remained open. I liked Ficciones, don't get me wrong, but with all the oldies available for free on YouTube and Archive.org, plus all those wonderful series on Netflix, a local video store was more of a nice idea than a regular shopping experience.
And it's only now that I'm realizing how much I and everyone else screwed up.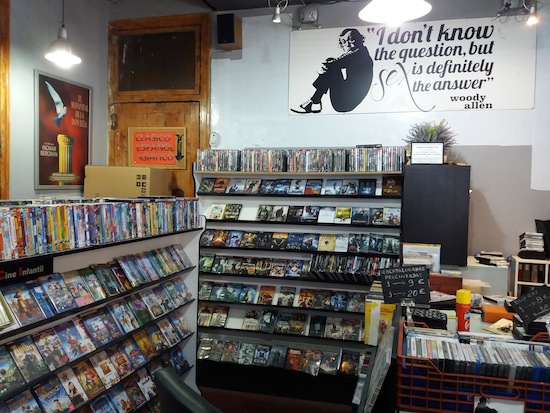 Ficciones was run by a friendly mother and son team who had an encyclopedic knowledge of film. They were also good sources for barrio gossip. Any time I went to Ficciones I'd come out with not only the film I was looking for, but something I'd never heard of, and that one was generally even better than the movie I'd come in for. Browsing and the human touch are something we've lost in the age of convenience.
Of course you've heard this all before, in countless articles about this or that bookshop or video store closing. The difference here is that Ficciones, one of the last video stores in the city, had survived so long. Most of the mourning for video stores happened a decade ago. We should have learned to appreciate what we had lost and shown increased support for the few survivors.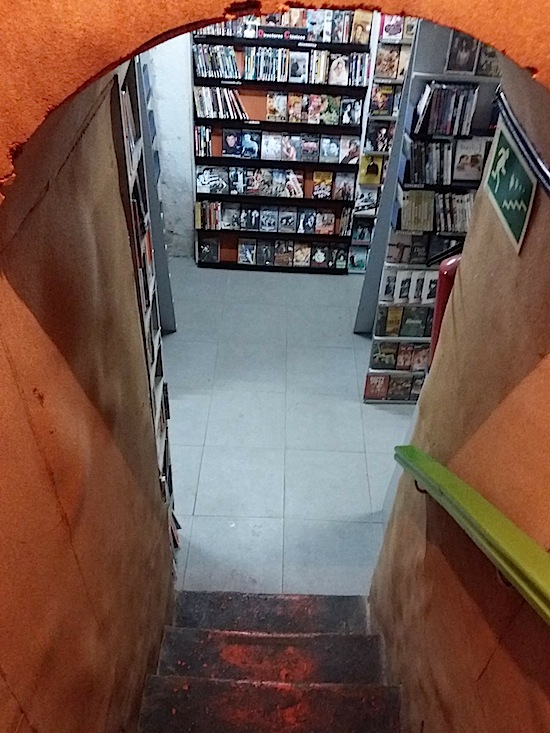 A descent into the dungeon of movies
But we didn't. Because convenience. It's a 15 minute walk from my house to Ficciones and a 30-second click to find something on Netflix. So the shop went under thanks to decreased revenue, increased rents, and the relentless hipsterization of what was once a cool and edgy neighborhood.
Luckily Ficciones is not quite dead. There's another branch of the store at Tirso de Molina that's still very much alive. It's far enough away that I have to take the Metro to get there, but once I'm back from my summer trip to Oxford I'll be sure to become a regular customer.
Really.
I mean it this time.
Do you have any fond memories of your old video store? Tell us about them in the comments section!
All photos copyright Sean McLachlan.
---
Sean McLachlan is the author of the historical fantasy novel A Fine Likeness, set in Civil War Missouri, and several other titles. Find out more about him on his blog and Amazon author's page. His latest book, The Case of the Purloined Pyramid, is a neo-pulp detective novel set in Cairo in 1919.