Future Treasures: The Thousand Year Beach by TOBI Hirotaka
Future Treasures: The Thousand Year Beach by TOBI Hirotaka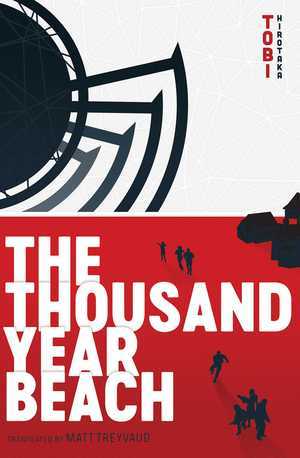 Jim Killen, the science fiction and fantasy book buyer for Barnes & Noble, shares his curated list of the month's best science fiction & fantasy books at Tor.com and the Barnes & Noble Sci-Fi & Fantasy Blog.
There's several things on his June list that caught my eye — starting with The Thousand Year Beach, by Tobi Hirotaka, a novel that contains virtual reality, a far future resort, and an apocalyptic battle between killer arachnids and a small band of artificial intelligences. It's not your usual SF adventure, that's for sure.
The Thousand Year Beach is book one of the Angel of the Ruins series. Here's Jim's take.
The first novel in translation from Japan's Tobi Hirotaka, a three-time winner of the Seiun Award (often referred to as "the Japanese Hugo"). Costa del Número is a virtual resort, divided into several zones, including the Realm of Summer. Humanity used to find release and rest from a chaotic world among the artificial intelligences in the Realm, but no human has visited in a thousand years. The AIs there have continued to exist in their endless summer, however — until one day, an army of hungry spiders arrives and decimates the Realm in short order. As night falls, the few surviving AIs prepare for a final, hopeless battle against the invaders, uncertain of what's happening in the real world beyond their virtual one.
Nick Mamatas (I Am Providence) is the editor of Tradebooks, Viz's line of non-manga titles. His main focus is Haikasoru, a new imprint of Japanese science fiction, fantasy, and horror novels and stories in translation.
Nick tells us "The Thousand Year Beach presents an idyllic virtual world, still running long after having been abandoned by humans, that suddenly finds itself invaded by an impossible force."
The Thousand Year Beach will be published by Haikasoru on June 19, 2018. It is 336 pages, priced at $16.99 in trade paperback and $9.99 for the digital edition. Read more details at The Outerhaven.