Birthday Reviews: James Morrow's "The Fate of Nations"
Birthday Reviews: James Morrow's "The Fate of Nations"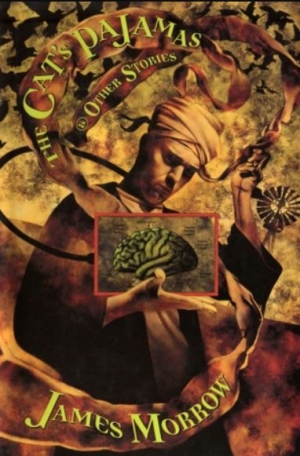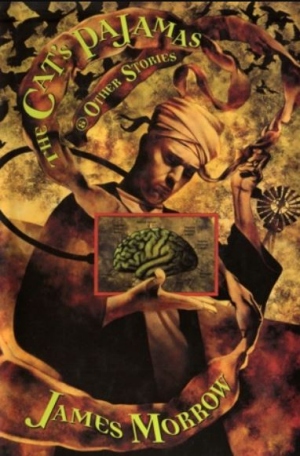 James Morrow was born on March 17, 1947. In addition to the novels in his Godhead trilogy, beginning with Towing Jehovah, Morrow has written several other books, including Galápagos Regained and The Last Witchfinder.  Many of his works deal with the role of religion in a rational society.  He has also edited three volumes of Nebula Award anthologies as well as the SFWA European Hall of Fame, the last with his wife, Kathryn Morrow.
James Morrow won the Nebula in 1989 for his Short Story "Bible Stories for Adults No. 17: The Deluge" and again in 1993 for the novella City of Truth. His novel Towing Jehovah and novella Shambling Towards Hiroshima were nominated for both the Hugo and the Nebula.  Towing Jehovah and Only Begotten Daughter both received the World Fantasy Award for Best Novel and Shambling Towards Hiroshima won a Theodore Sturgeon Memorial Award. A translation of Towing Jehovah received the Grand Prix de l'Imaginaire.
"The Fate of Nations" was originally published in Ellen Datlow's Sci Fiction on May 14, 2003.  Morrow included it in his 2004 collection The Cat's Pajamas & Other Stories and it was also reprinted by Paula Guran in Future Games.
Morrow produces a short, clever conspiracy story in "The Fate of Nations." It's written as a diary entry by Carlotta, who explains something she's just learned that has surprised her.  Her husband has developed an avid interest in sports, cheering on all sorts of teams and watching games to the detriment of their relationship. When she asks him to attend a marriage counselor, she learns the truth about a conspiracy of all men with interstellar ramifications.
The story offers an interesting and fun take on sports and the relationship between men and women.  It is short, which means that Morrow wasn't able to cover all his bases. Given that Dennis has been aware of the true role of sports and their consequences since he was a teenager, there's no reason his interest suddenly increased the way it did, although Morrow does work in an explanation for women's interest in sports.
Reprint reviewed in  the collection The Cat's Pajamas and Other Stories, by James Morrow, Tachyon Publications, 2004.
---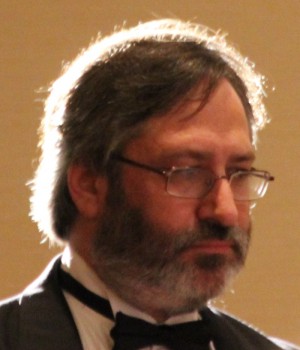 Steven H Silver is a fifteen-time Hugo Award nominee and was the publisher of the Hugo-nominated fanzine Argentus as well as the editor and publisher of ISFiC Press for 8 years. He has also edited books for DAW and NESFA Press. He began publishing short fiction in 2008 and his most recently published story is "Big White Men—Attack!" in Little Green Men—Attack! Steven has chaired the first Midwest Construction, Windycon three times, and the SFWA Nebula Conference 5 times, as well as serving as the Event Coordinator for SFWA. He was programming chair for Chicon 2000 and Vice Chair of Chicon 7. He has been the news editor for SF Site since 2002.