Birthday Reviews: A.M. Dellamonica's "A Key to the Illuminated Heretic"
Birthday Reviews: A.M. Dellamonica's "A Key to the Illuminated Heretic"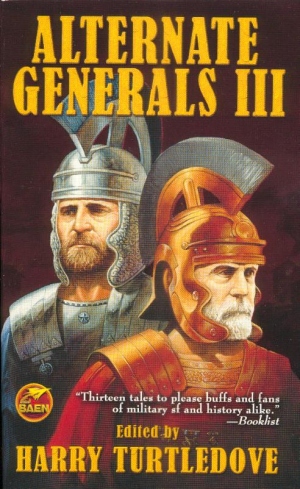 A.M. (Alyxandra Margaret) Dellamonica was born on February 25, 1968. She began publishing short fiction in 1994 and published her first novel, Indigo Springs, the first novel in a duology, in 2009.
From 2014-2016, she published the Hidden Sea trilogy, beginning with Child of a Hidden Sea and continuing with A Daughter of No Nation and The Nature of a Pirate. With Steve Berman, Dellamonica edited Heiress of Russ 2016: The Year's Best Lesbian Speculative Fiction.
Dellamonica won the Sunburst Award for Indigo Springs and the Aurora Award for A Daughter of No Nation. She has one other Aurora nomination and has also received nominations for the Lambda Award for novel and the Gaylactic Spectrum Award for short fiction.
"A Key to the Illuminated Heretic" was original published in Alternate Generals III, edited by Harry Turtledove in 2005. It was nominated for the Sidewise Award for Alternate History. Dellamonica later published the story in an e-chapbook.
A.M. Dellamonica creates a world in which Joan of Arc is not burned at the stake on May 30, 1431, instead surviving to continue to be a thorn in the side of not only King Henry VI on England and King Charles VI of France, but also of Pope Eugene IV, continuing her battle not only for the secular realm of France, but also in support of her own heretical sect of Christianity, the Listeners, who follow Joan and believe in her visions.
While much of the story describes her military escapes in France, the focus is really on her relationship with a young artist, Dulice Aulon, and the paintings she created of important moments in Joan's life. Descriptions of these paintings are found throughout, as if written for an exhibit catalog, and the paintings described help illuminate the action that immediately follows.
Dellamonica notes that Joan was illiterate, which serves to heighten the importance of Aulon's paintings. They are the way Joan's story is spread to the masses, gaining Joan adherents who are willing to fight for Joan's visions and vision for France and support her, particularly the city of Orleans, which Joan had rescued from siege prior to Dellamonica's point of divergence.
Although the story follows Joan's career as a general and appeared in the volume Alternate Generals III, Dellamonica managed to find a way to explore the social, artistic, and religious implications of her Joan's salvation.
Reviewed in its original publication in the anthology Alternate Generals III, edited by Harry Turtledove, Baen Books, 2005.
---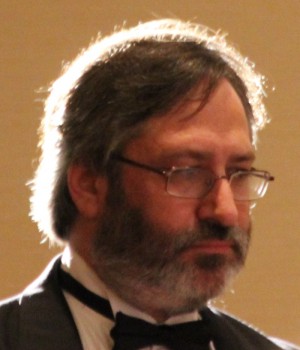 Steven H Silver is a fifteen-time Hugo Award nominee and was the publisher of the Hugo-nominated fanzine Argentus as well as the editor and publisher of ISFiC Press for 8 years. He has also edited books for DAW and NESFA Press. He began publishing short fiction in 2008 and his most recently published story is "Big White Men—Attack!" in Little Green Men—Attack! Steven has chaired the first Midwest Construction, Windycon three times, and the SFWA Nebula Conference 5 times, as well as serving as the Event Coordinator for SFWA. He was programming chair for Chicon 2000 and Vice Chair of Chicon 7. He has been the news editor for SF Site since 2002.