Birthday Reviews: Richard Matheson's "Third from the Sun"
Birthday Reviews: Richard Matheson's "Third from the Sun"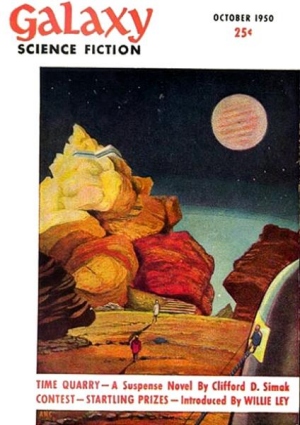 Richard Matheson was born on February 20, 1926 and died on 2016. His first published story was "Born of Man and Woman," which was nominated for a Retro-Hugo.
He received the World Fantasy Award for his novel Bid Time Return, which was turned into the film Somewhere in Time, starring Christopher Reeve and Jane Seymour. He also won the World Fantasy Award for his collection Richard Matheson: Collected Stories, which also received the Bram Stoker Award. Matheson has received lifetime achievement awards from both World Fantasy and Bram Stoker and was declared a living legend by the International Horror Guild.
The World Horror Society named him a Grand Master in 1993 and he was inducted into the Science Fiction Hall of Fame in 2010. His novel I Am Legend has been filmed numerous times under different names as has The Incredible Shrinking Man. In addition to his career as a novelist and short story writer, Matheson has written screenplays for a variety of television episodes.
"Third from the Sun" was purchased by H.L. Gold and published in the October 1950 issue of Galaxy Science Fiction. Gold reprinted it in Galaxy Reader of Science Fiction and Matheson has included it in multiple collections of his work. It was reprinted in the children's anthology Beyond Belief and in The Twilight Zone: The Original Stories. It was adapted by Rod Serling for the first season of The Twilight Zone, starring Fritz Weaver and Denise Alexander. The story has been translated into French (twice), German, and Italian.
Matheson followed his stunning debut story, "Born of Man and Woman" with a more pedestrian outing in "Third from the Sun," a story with a twist that is ruined by its title. Matheson tells the story of a man and woman who are clearly planning on stealing a spaceship and fleeing the earth with their children and neighbors ahead of a cataclysm. Their ability to do so it made possible by the man's position within the space program.
Although never specifically stated, the hints that his family will be appearing to see him off and the guard knows who he is, would seem to indicate that he is a pilot, trained on the ship he is planning to steal. There is little conflict in the story, with everything running smoothly and the story turning on the ending, which is telegraphed by the title. When the story was adapted for The Twilight Zone, more conflict was added and the characters were fleshed out more in order to give the story more drama than just an O.Henryesque ending.
Reprint reviewed in the collection The Collected Matheson, Volume I, edited by Stanley Wiater, Edge Books, 2003.
---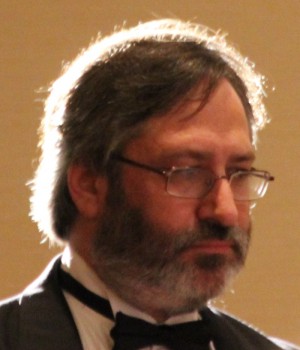 Steven H Silver is a fifteen-time Hugo Award nominee and was the publisher of the Hugo-nominated fanzine Argentus as well as the editor and publisher of ISFiC Press for 8 years. He has also edited books for DAW and NESFA Press. He began publishing short fiction in 2008 and his most recently published story is "Big White Men—Attack!" in Little Green Men—Attack! Steven has chaired the first Midwest Construction, Windycon three times, and the SFWA Nebula Conference 5 times, as well as serving as the Event Coordinator for SFWA. He was programming chair for Chicon 2000 and Vice Chair of Chicon 7. He has been the news editor for SF Site since 2002.