Birthday Reviews: Jonathan Lethem's "Lostronaut"
Birthday Reviews: Jonathan Lethem's "Lostronaut"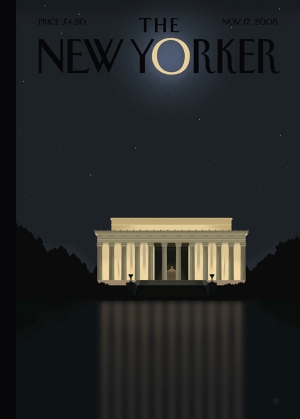 Jonathan Lethem was born on February 19, 1964. His debut novel was Gun, with Occasional Music, which followed several published short stories. Often skirting the line between genre and mainstream, most of his novels, including Amensia Moon, As She Climbed Across the Table, and The Fortress of Solitude contain science fictional elements or play of the popular culture that surrounds science fiction.
Lethem won the World Fantasy Award for his collection The Wall of the Sky, the Wall of the Eye. He has been nominated for the Nebula Award four times, the James Tiptree, Jr. Award three times, and the Shirley Jackson Award, Sidewise Award, and the Theodore Sturgeon Memorial Award one time, each. His novel Gun, with Occasional Music received the William L. Crawford Award and won the Locus Poll for best first novel.
"Lostronaut" was originally published in The New Yorker on November 17, 2008. Although it has not been reprinted in English, it was translated into Hungarian for publication in the anthology Kétszázadik, edited by Németh Attila in 2009.
"Lostronaut" is an epistolary story written from Janice, an astronaut orbiting on a space station known as "Northern Lights" to her lover, Chase, in Manhattan. The letters are filled with a mix of longing to be together again, gossip about the rest of the Russian-American crew of the station, and concerns that because the Chinese have mined the orbital region below the space station, they would have difficulty returning to Earth.
As the letters progress, their tone becomes more urgent and more depressed. The situation with the Chinese mines grows more dire, members of the crew become more despondent, and Janice's own circumstances become urgent as she is diagnosed with cancer, which will need to be treated aboard the station unless a way through the minefield can be found.
The story differs from many space disaster stories by focusing, very much, on the personal lives of the astronauts in a perilous situation. Rather than working to solve the problems, they are working to survive the problems, whether it is cancer, the mines, or the general malaise that descends upon them, always maintaining the hope that things will get better.
Reviewed in its original publication in The New Yorker, November 17,2008.
---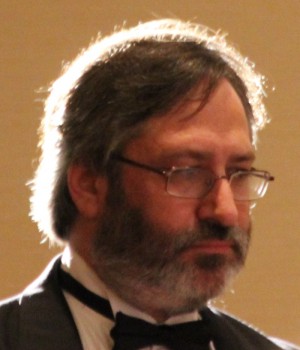 Steven H Silver is a fifteen-time Hugo Award nominee and was the publisher of the Hugo-nominated fanzine Argentus as well as the editor and publisher of ISFiC Press for 8 years. He has also edited books for DAW and NESFA Press. He began publishing short fiction in 2008 and his most recently published story is "Big White Men—Attack!" in Little Green Men—Attack! Steven has chaired the first Midwest Construction, Windycon three times, and the SFWA Nebula Conference 5 times, as well as serving as the Event Coordinator for SFWA. He was programming chair for Chicon 2000 and Vice Chair of Chicon 7. He has been the news editor for SF Site since 2002.