Birthday Reviews: Katherine MacLean's "The Snowball Effect"
Birthday Reviews: Katherine MacLean's "The Snowball Effect"
Cover by Jack Coggins
Katherine MacLean was born on January 22, 1925. Her novella, "The Missing Man" received the Nebula Award in 1971, and in 2003 she was named an Author Emerita by the Science Fiction and Fantasy Writers of America. MacLean was the guest of honor at the first WisCon in 1977, and in 2011 she was named the recipient of the Cordwainer Smith Rediscovery Award. Best known for her short fiction, which has been collected in three volumes, she has also written three novels and has co-written works with Carl West, Tom Condit, and Charles V. De Vet.
"The Snowball Effect" was first published in Galaxy Science Fiction in the September 1952 issue, edited by Horace L. Gold. It has been reprinted several times, including in MacLean's collections The Diploids and Science Fiction Collection.
MacLean opens "The Snowball Effect" with a very mundane situation which is just as pertinent in 2018 as it was in 1952. Mr. Hallowell, President and Dean of and unnamed university is grilling Professor Wilton Caswell about the research being done by the Sociology department, and forcing Caswell to defend the department's budget. Hallowell makes it clear that theoretical research or research which can be used specifically to bolster government efforts will not be considered in advancing budgetary requests.
At a loss for how to describe what sociologists do on the spur of the moment, Caswell requests six months to give Hallowell a practical demonstration of sociology's implications, and the two men shortly begin an experiment based on a local women's sewing circle using the sociology of "the snowball effect," with predictions made by Caswell as to the outcome. If Caswell's predictions come true, Hallowell will have his ammunition for providing the requested funding. If they fail, Caswell will resign from his position.
Once the experiment begins, Caswell completely ignores it, focusing on his teaching and research, but Hallowell is intrigued and continues to monitor the experiment, which goes in completely unexpected, and possibly dangerous, directions. As with many humorous science fiction stories, MacLean extrapolates the results of an experiment to their illogical extremes.
Reprint reviewed in its the anthology If This Goes Wrong, edited by Hank Davis, Baen Books, 2017.
---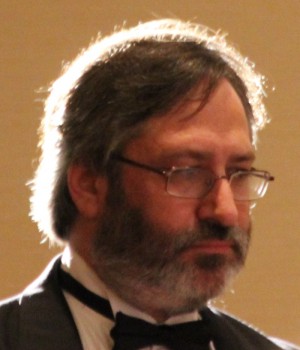 Steven H Silver is a fifteen-time Hugo Award nominee and was the publisher of the Hugo-nominated fanzine Argentus as well as the editor and publisher of ISFiC Press for 8 years. He has also edited books for DAW and NESFA Press. He began publishing short fiction in 2008 and his most recently published story is "Big White Men—Attack!" in Little Green Men—Attack! Steven has chaired the first Midwest Construction, Windycon three times, and the SFWA Nebula Conference 5 times as well as serving as the Event Coordinator for SFWA. He was programming chair for Chicon 2000 and Vice Chair of Chicon 7. He has been the news editor for SF Site since 2002.