Birthday Reviews: John Bellairs's "The Pedant and the Shuffly"
Birthday Reviews: John Bellairs's "The Pedant and the Shuffly"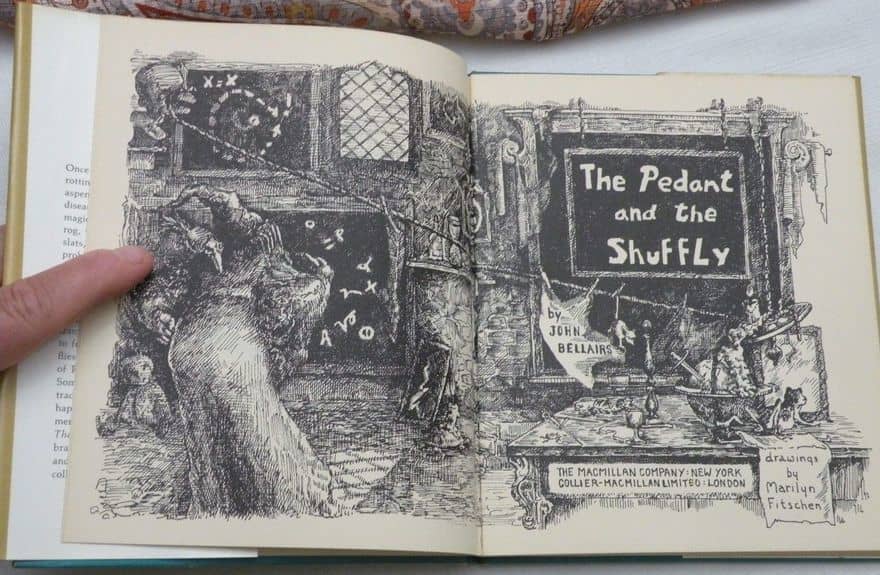 Art by Marylyn Fitschen
John Bellairs was born on January 17, 1938 and died on March 8, 1991. He is best known for his novel The Face in the Frost. Most of his focus was on young adult fiction, including the Anthony Monday series, the Cubby Lewis Barnavelt series, and the Johnny Dixon series. After Bellairs' death, Brad Strickland wrote novels in the Barnavelt and Dixon series.
Occasionally Bellairs turned his attention to short fiction. His short story "The Pedant and the Shuffly" was originally published as a stand-along book in February 1968 with illustrations by Marylyn Fitschen. Mythopoeic Press reprinted it in 2001 and it was included in the NESFA Press Bellairs omnibus Magic Mirrors in 2009. Both reprintings included Fitschen's illustrations.
[Click the images for bigger versions.]
Covers by Marilyn Fitschen (left) and Omar Rayyan (right)
Snodrog is an evil magician who uses magic based on logic and semantics to attack unsuspecting travelers who wander too close to his home. Snodrog is successful in either making passerbys disappear or change into "flimsies," napkin-like servants who are beholden to him, until Sir Bertram Crabtree-Gore comes along and refuses to engage with Snodrog on his own terms, instead setting the stage for a confrontation that allows Sir Bertram, a wizard in his own right, to prepare for the sorcerous battle.
Bellairs tells the story in the form of a fairy tale and despite the type of magic used by Snodrog, the story's internal logic does not mirror the real world, instead creating a funhouse version of the world as Sir Bertram acquires a haystack-like creature known as a shuffly to use against Snodrog and the flimsies. While Snodrog is a wizard of logic, the shuffly's actions are illogical, providing the perfect counterbalance and bringing the story to an almost surreal level.
Reprint reviewed in the omnibus Magic Mirrors, edited by Ann A. Broomhead and Timothy P. Szczesuil, NESFA Press, 2009.
---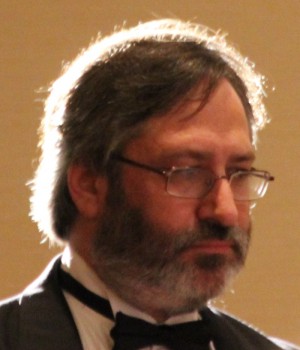 Steven H Silver is a fifteen-time Hugo Award nominee and was the publisher of the Hugo-nominated fanzine Argentus as well as the editor and publisher of ISFiC Press for 8 years. He has also edited books for DAW and NESFA Press. He began publishing short fiction in 2008 and his most recently published story is "Big White Men—Attack!" in Little Green Men—Attack! Steven has chaired the first Midwest Construction, Windycon three times, and the SFWA Nebula Conference 5 times as well as serving as the Event Coordinator for SFWA. He was programming chair for Chicon 2000 and Vice Chair of Chicon 7. He has been the news editor for SF Site since 2002.