Ten Ways You Know Your Evil Empire Is Doomed
Ten Ways You Know Your Evil Empire Is Doomed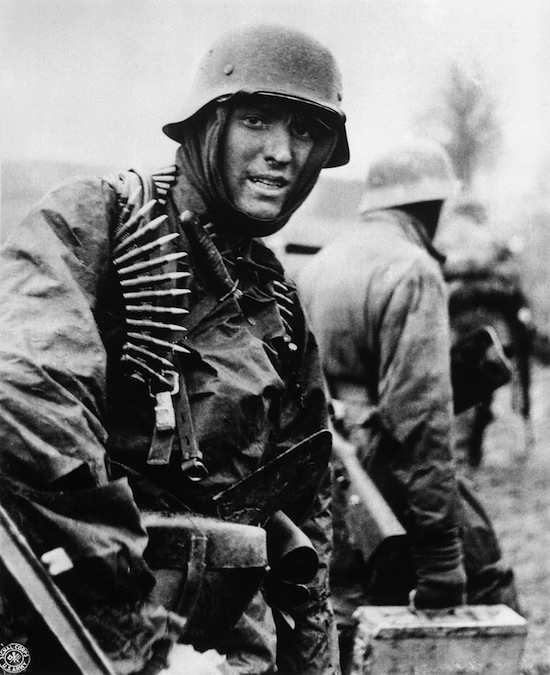 "I'm in deep doo-doo."
I just finished reading Antony Beevor's Berlin: The Downfall 1945 as part of my research for my Volkssturm novel. For sweep, excitement, and fine attention to telling detail, it rivals Lords of the Atlas as my favorite history book.
One of the things that had me shaking my head all the way through Beevor's book is just how great the level of denial was on all levels of German society, especially at the top. With the Russians rolling across the border and most German cities already in ruins, the Nazi high command was still obsessed with petty power struggles and dinner parties. The common people had a bit more of a clue, but still clung to a desperate hope that somehow everything would turn out OK. In the interest of history not repeating itself, here are ten signs that your evil empire is about to collapse. This may come in handy some day.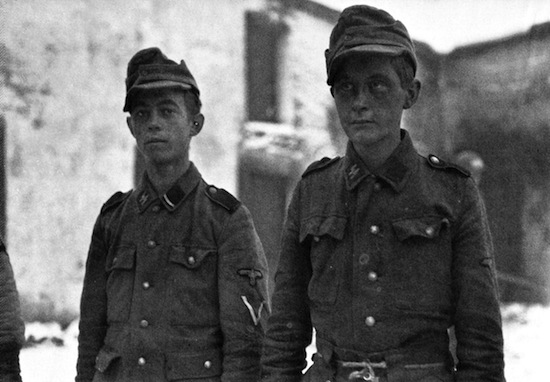 Go home, kids. You're too young to be on the wrong side of history.
The most common order you get from High Command is "Fight to the last man and the last bullet."
The main topics of conversation among the High Command, besides petty bickering, are escape routes and methods of suicide.
Your frontline commanders send a special order to the quartermaster department for more candy, because many of the new recruits are too young for the tobacco ration.
Your factories start making a smaller-sized helmet to fit all the children you're sending to the front. Even with the small size, many of them have to stuff the helmets with newspaper to keep them from slipping over their eyes.
It only takes a day to walk from the western front to the eastern front.
A popular joke is, "Optimists are learning English, pessimists are learning Russian."
Your industrial base is so destroyed that you start making hand grenades out of concrete.
The most popular item for sale in pharmacies are cyanide pills. . .
. . .but you don't have to go the pharmacy to get them because your national youth organization is handing them out at concerts.
Your military's last offensive is to break out of encirclement by the Russians in order to surrender to the Americans.
BONUS EARLY WARNING SIGN
The skull and crossbones your elite troops wear is a hint that you aren't the good guys.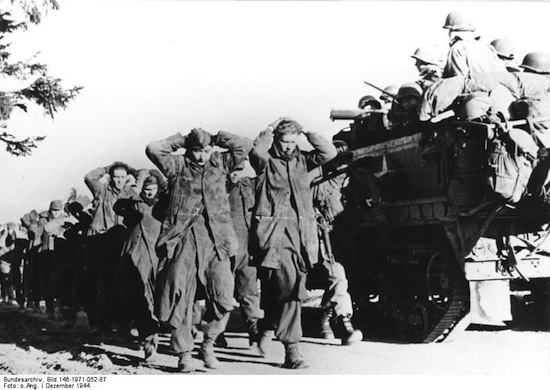 "Well, at least we got to surrender to the Americans."
Photos courtesy Wikimedia Commons.
---
Sean McLachlan is the author of the historical fantasy novel A Fine Likeness, set in Civil War Missouri, and several other titles. Find out more about him on his blog and Amazon author's page. His latest book, The Case of the Purloined Pyramid, is a neo-pulp detective novel set in Cairo in 1919. It just won the Kindle Scout program and will be published late in 2017.