Future Treasures: by Rachel Neumeier
Future Treasures: by Rachel Neumeier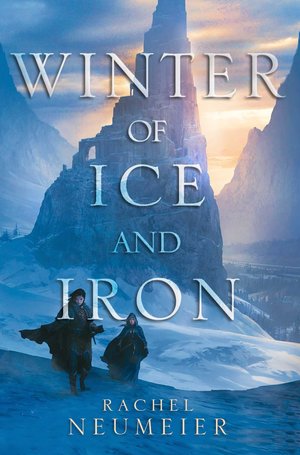 Rachel Neumeier is what we call in the biz "a fast-rising star." Her Griffin Mage trilogy from Orbit proved very popular; she followed it up with the Black Dog series, beginning with Black Dog (2014). Her most recent work was the epic fantasy The Mountain of Kept Memory, published last year by Saga Press.
Her newest novel, Winter of Ice and Iron, is a dark fantasy in which a princess and a duke must protect their nations from a terrible threat. It arrives in hardcover and trade paperback from Saga Press later this month.
In a world subject to indifferent Gods and immanent spirits, where many-headed dragons ride midwinter storms across the land during the dark turn of the year, the ambitions of power-mad kings seldom present the greatest threat to peace and prosperity.

Even so, they don't make comfortable neighbors.

When Kehera, princess of the peaceful land of Harivir, finds her country threatened by the ambition of the Mad King of Emmer to the north, she resolves to take any steps necessary to protect her people. But she never expected to find herself a pawn in a power struggle between enemies she hadn't even known existed. Abducted and powerless, she must find a way to forge new alliances or see her homeland fall.

Innisth, infamous Wolf Duke of Pohorir, has long wished to break from his king and establish an independent kingdom of his own. When Kehera unexpected falls into his hands, he immediately sees how he might use her to achieve his ambition at last. But he never expected to care for her. Even as triumph seems within his grasp, he finds himself torn between grim ambition and the hope of winning something more.

As midwinter rushes down upon the world, Kehera and Innisth must find a way to work together, or they may both lose everything to a common enemy that is more dangerous than either of them had ever suspected.
Winter of Ice and Iron will be published by Saga Press on November 21, 2017. It is 560 pages, priced at $27.99 in hardcover, $17.99 in trade paperback, and $7.99 for the digital edition. The cover is by Mark Simonetti.
See all of our latest coverage of the best in upcoming fantasy here.