Nothing To Be Afraid Of
Nothing To Be Afraid Of
I often find that the idea of something is more frightening than the thing itself – unless you have a phobia, of course, in which case the reality is much, much worse than you imagined.
There's a difference between fear and horror, but only because horror is, I think, a bit more existential. You can be afraid of something specific and not lose your grasp on the world, but horror is a feeling that sweeps over you like a wave, that's bigger than you are, that momentarily stops your existence. In a manner of speaking, horror is a form of the sublime – the feeling you get when you come face-to-face with something that's too big for your finite mind to grasp.
So for me, all the slashing, blood-spurting, bug-crawling, chain-saw wielding, limb-chopping stuff is just icky. Startling, sure, if it's well done. It might make me recoil, it might frighten me, but it doesn't stop my breath. It's not horror.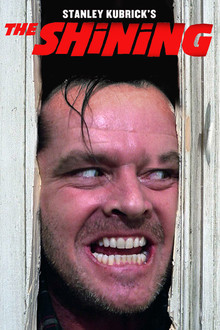 Horror is the moment in Stanley Kubrick's The Shining, when Wendy looks through Jack's manuscript and sees the phrase "All work and no play makes Jack a dull boy" written over and over again. As narrative, as paragraphs, as dialogue. The moment when you realize how long it must have taken to type all that out, meaning how long it's been since Jack was really Jack.
People not being who they are, or who you imagine them to be, is another point of horror. Invasion of the Body Snatchers* captures that pretty well. The moment when the child realizes that these beings aren't his parents; they're just something else that looks like his parents. That realization calls into question every experience that came before it, and colours every experience that will follow it. The world is irrevocably changed.
That's horror.
Sometimes people find out they aren't who they think they are, like Kurtz in Heart of Darkness.
The concept of serial killers, and the knowledge that they're out there, that's frightening. The idea that someone you know might (could) be one? And you never knew? That's horror.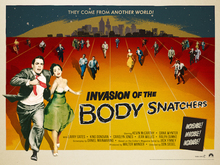 Reality not being what you think it is? That can be horror. That's usually the point of those stories kids tell themselves around the camp fire, (if the dog's dead, what's been licking her hand?) Wendy's shock (and that of the audience/reader) comes not only from the sudden awareness that Jack isn't Jack anymore, but from the realization (on her part, we've been witnessing it all along) that her reality isn't real, and hasn't been for some time.
Though the example I'm using here is from King/Kubrick, Ray Bradbury is the absolute master of this kind of horror, at least in the written form. "The Veldt," "The October Game," or my personal favourite, the story I've never been able to reread, "Gotcha." He's often spoken of as a master SF writer, but for me, it's all about the horror.
*I haven't read it, so I can't speak to the Jack Finney novel
---
Violette Malan is the author of the Dhulyn and Parno series of sword and sorcery adventures (now available in omnibus editions), as well as the Mirror Lands series of primary world fantasies. As VM Escalada, she writes the Faraman Prophecy series. Book One, Halls of Law, is available now. Find her on Facebook and follow her on Twitter @VioletteMalan.