Support an Exciting New Magazine of Sword & Sorcery: Tales From the Magician's Skull
Support an Exciting New Magazine of Sword & Sorcery: Tales From the Magician's Skull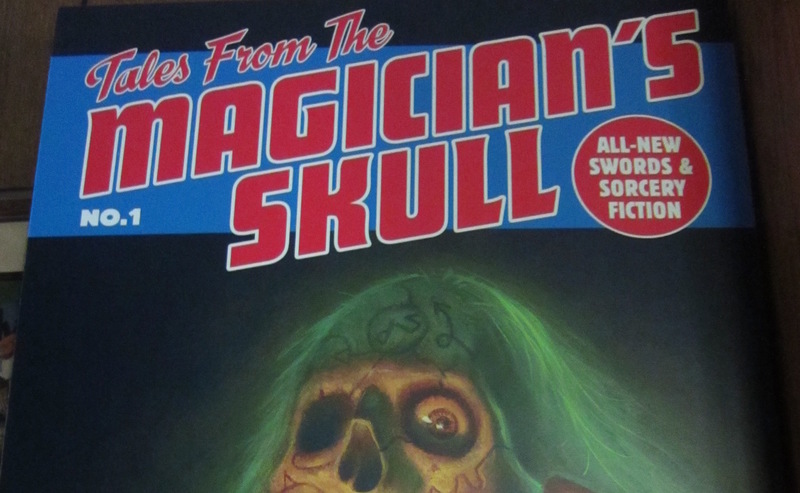 Here's the best news I've heard all month: Goodman Games, publisher of the excellent Dungeon Crawl Classics line of old-school RPG adventures, has launched a brand new magazine of Sword & Sorcery, Tales From the Magician's Skull. The editor chosen to helm this groundbreaking project? None other than our very own Howard Andrew Jones. Here's Howard with the scoop.
A gong shivers…
The mists part to reveal a grisly object lying upon a mound of rubble, a browned and ancient head with one glowing, malefic eye…
It speaks, in a voice of cold command: "Silence, mortal dogs! It is time now for
TALES FROM THE MAGICIAN'S SKULL!
Goodman Games [has launched] the Kickstarter for the exciting new sword-and-sorcery magazine inspired by Appendix N. I am mightily pleased to be the magazine's editor, and I've had a blast assembling it with Joseph Goodman. We've been working together for almost a year, and I've got to tell you that the result is GLORIOUS. Just check out that Jim Pavalec cover.
The first issue, with stories by James Enge, John C. Hocking, Chris Willrich, Howard Andrew Jones, C.L. Werner and others, truly is a knockout. The Kickstarter funded in less than 24 hours, and continues to gather momentum. Make a pledge, and make sure you get your copy of the the first issue of what's sure to be one of the most important magazine launches of the decade. And check back here this week for a 3-way interview with publisher Joseph Goodman, Howard Andrew Jones, and the grinning skull itself!