Future Treasures: The Return by Joseph Helmreich
Future Treasures: The Return by Joseph Helmreich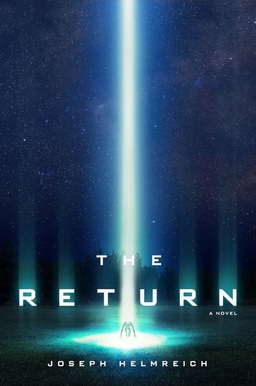 Here's a fun little science fiction mystery thriller about a scientist who returns after a very public alien abduction… or does he? What does it mean when the man at the center of an unexplained celestial event denies it ever happened?
The Return is a the first novel from Joseph Helmreich, a script reader for the Weinstein Company and an alternative folk singer. It arrives in hardcover from Thomas Dunne next week.
During a live television broadcast on the night of a lunar eclipse, renowned astrophysicist Andrew Leland is suddenly lifted into the sky by a giant spacecraft and taken away for all to see. Six years later, he turns up, wandering in a South American desert, denying ever having been abducted and disappearing from the public eye.

Meanwhile, he inspires legions of cultish devotees, including a young physics graduate student named Shawn Ferris who is obsessed with finding out what really happened to him. When Shawn finally tracks Leland down, he discovers that he's been on the run for years, continuously hunted by a secret organization that has pursued him across multiple continents, determined to force him into revealing what he knows.

Shawn soon joins Leland on the run. Though Leland is at first reluctant to reveal anything, Shawn will soon learn the truth about his abduction, the real reason for his return, and will find himself caught up in a global conspiracy that puts more than just one planet in danger.

Equal parts science-fiction and globe-hopping thriller, Joseph Helmreich's The Return will appeal to fans of both, and to anyone who has ever wondered… what's out there?
The Return will be published by Thomas Dunne Books on March 14, 2017. It is 248 pages, priced at $25.99 in hardcover and $12.99 for the digital edition. The cover was designed by David Curtis.