'Til Death Do Us Part
'Til Death Do Us Part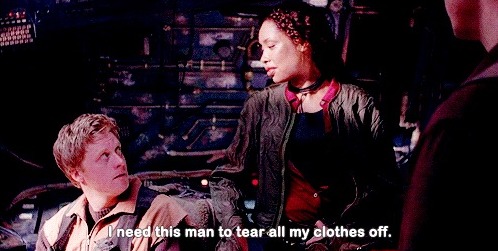 I recently had a wedding anniversary, so that naturally led me to think about married characters. There don't seem to be many of them.
I should make it clear that by married characters I don't mean those who happen to have a spouse somewhere. Rather, I mean narratives where the protagonists are essentially a married couple.
They don't have to have been "churched" but they do have to be a committed couple, living their lives together, participating in everything the narrative throws at them. They're not just partners, or associates.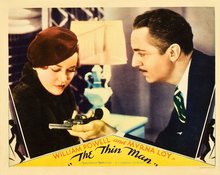 The first ones to come to mind are Dashiell Hammet's Nick and Nora Charles from The Thin Man. It's been a while since I read the book, and maybe I'm thinking more of the movies with the spectacular William Powell and the incandescent (can we still use that word?) Myrna Loy. Sure, Nora isn't a PI, and maybe she doesn't do as much as Nick does to solve the crimes, but their solid relationship is one of the strong elements in the narrative.
Especially important is that they aren't in conflict with each other. When married couples are the central protagonists of a novel or film, they're almost always shown as antagonists. In fact, much if not all of the plot of the novel/film depends for its conflict and forward momentum on that antagonism.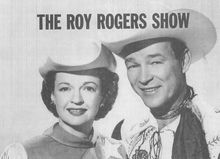 What works for Nick and Nora also works for Roy and Dale. Roy Rogers – King of the Cowboys – and Dale Evans – Queen of the West – starred in The Roy Rogers Show, running from 1951 to 1967. True, Roy was the title character, but it's hard for anyone, even now, to say one name without automatically saying the other. They not only played a married couple on the show, they eventually married in real life as well.
Another example from the TV screen, and closer to our own genre, is Zoe and Wash from Firefly. We could argue that they're part of an ensemble cast, but they are a married part. Both are vital components of the team, they just happen to be married to each other. Again I think that's a telling part of it for me, that the marriage of the characters is of utmost significance to them, but not to the plot. The show/book/film is not about the marriage.
I think the working marriage is even more rare in novels. Setting aside The Thin Man, from our own genre we have examples like Jenifer Roberson's Novels of Tiger and Del. These may stretch my definition a little, because we don't meet them as a committed couple; they meet and their relationship begins in the first book of the series. Had there not been a series, their relationship would have been only the romantic subplot.
Finally, I'd like to mention my own characters, Dhulyn Wolfshead and Parno Lionsmane. They're not "churched" but as Partners in the Mercenary Brotherhood, they are as married as any two characters can be – perhaps more so, since not even death will part them.
---
Violette Malan is the author of the Dhulyn and Parno series of sword and sorcery adventures (now available in omnibus editions), as well as the Mirror Lands series of primary world fantasies. As VM Escalada, she writes the upcoming Faraman Prophecy series. Find her on Facebook and follow her on Twitter @VioletteMalan.