Exploring the Medieval Museum of Bologna
Exploring the Medieval Museum of Bologna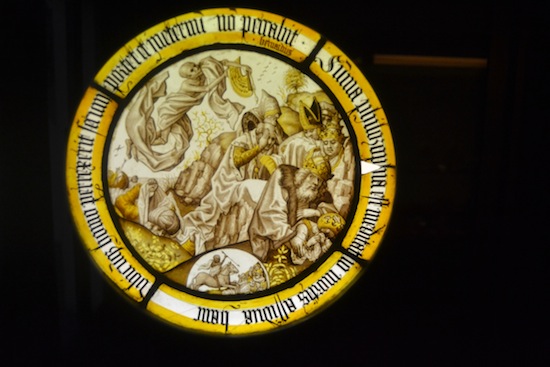 The museum has a small but choice selection of Renaissance stained glass
Italy is full of medieval treasures. On a recent trip to Bologna, I got to visit the city's medieval towers and numerous churches. I also made sure to visit the city's celebrated Museo Civico Medievale. The museum is housed in the Palazzo Ghisilardi-Fava, a noble residence of the late 15th century built on Roman foundations.
Wandering through the museum's spacious rooms and rambling hallways takes you past some incredible products of the Italian Middle Age and Renaissance, plus samples from other parts of Europe and the Ottoman Empire. Here are a few shots to give you an idea.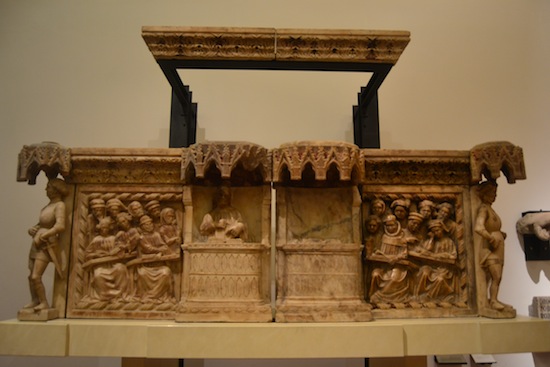 Lectern from Bologna University, early 15th century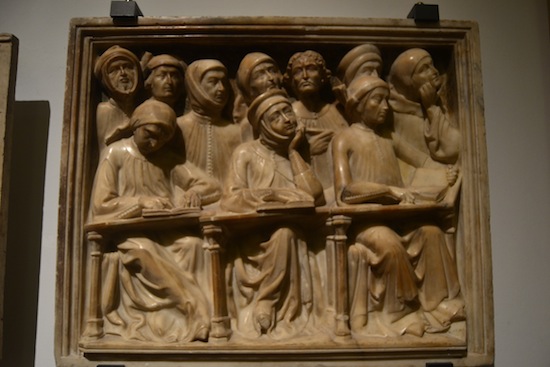 The museum has numerous carved reliefs from the medieval
university. Most show students at lectures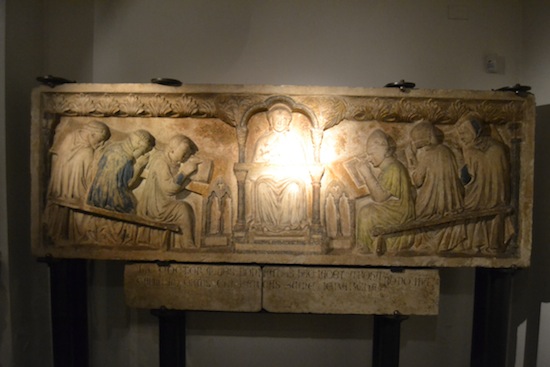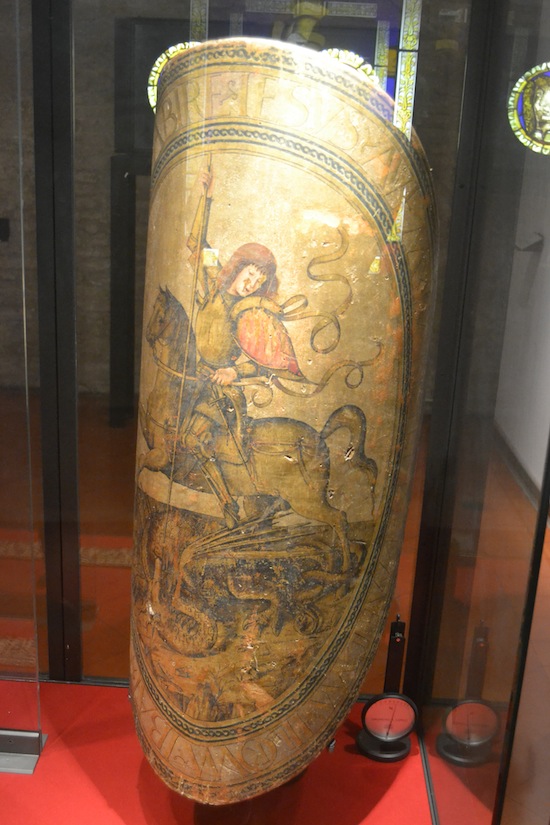 Late 15th century shield decorated with an image of St. George and the dragon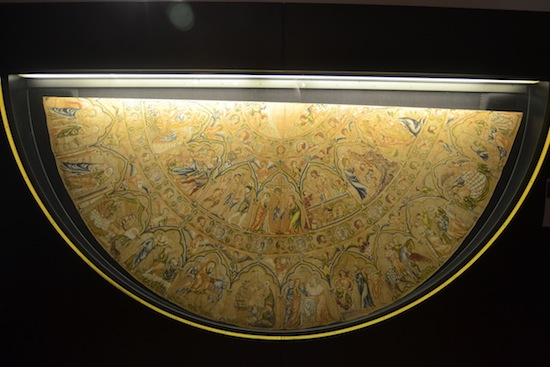 Embroidered cope from England, showing the life
of Jesus and Mary. Early 14th century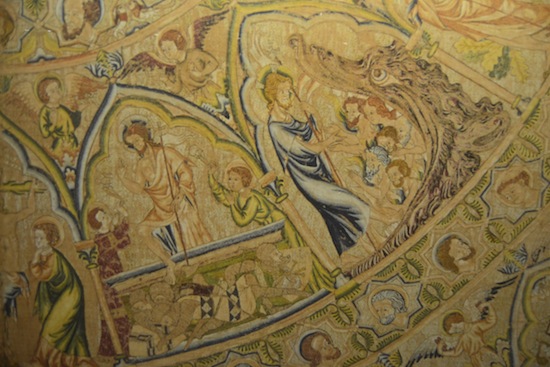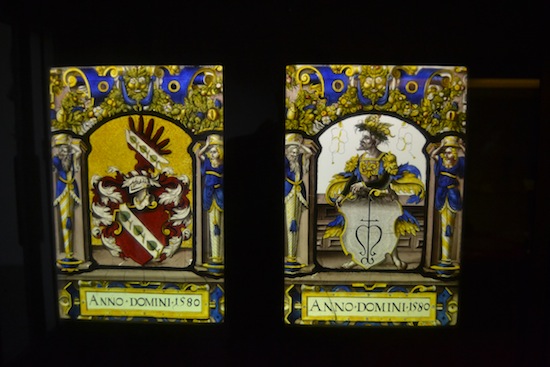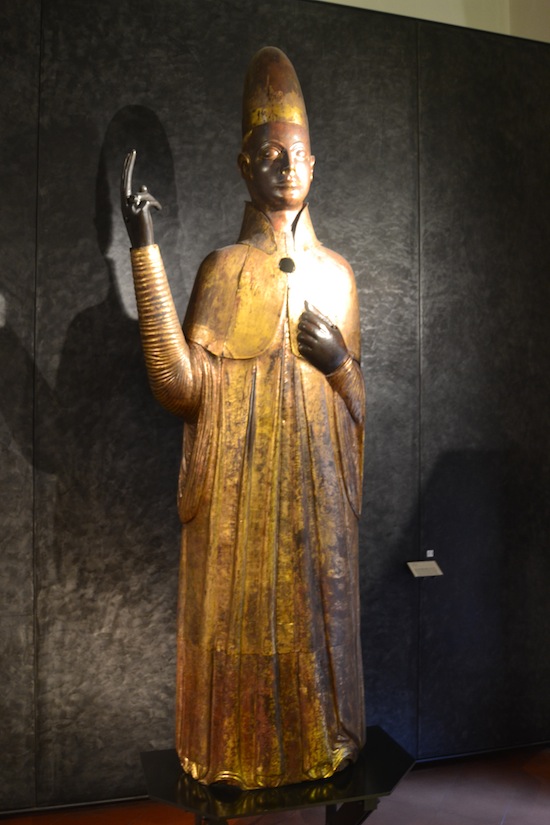 Gold-plated copper statue of Pope Boniface VIII,
made by the Sienese goldsmith Manno Bandini
in 1301 for the "Palazzo Pubblico"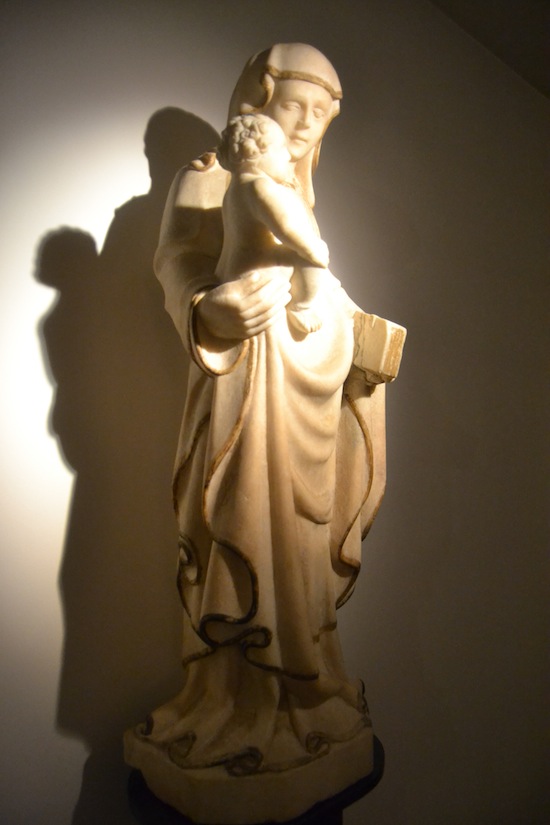 Madonna and child, first half of the 14th century
Images copyright Sean McLachlan.

---
Sean McLachlan is the author of the historical fantasy novel A Fine Likeness, set in Civil War Missouri, and several other titles, including his post-apocalyptic series Toxic World that starts with the novel Radio Hope. His post-apocalyptic novelette The Scavenger is free on Amazon through January 22. Find out more about him on his blog and Amazon author's page.