New Treasures: The Singing Bones by Shaun Tan
New Treasures: The Singing Bones by Shaun Tan
Shaun Tan has won the World Fantasy Award for Best Artist three times, the Hugo Award once, and even an Academy Award, for his 2011 animated film The Lost Thing, based on his picture book of the same name. His other books include The Arrival (2007), Tales From Outer Suburbia (2009), The Red Tree (2010), Eric (2010), and the omnibus collection Lost & Found (2011).
His latest is a little different. It's a fairy tale collection and virtual art exhibit packaged up in a single book — a 192-page collection of tales inspired by the Brothers Grimm, accompanied by original sculptures by Tan. That's right — sculptures. Booklist calls it "A stunning, eerie addition to fairy tale and folklore collections," and they're not wrong.
There are a few samples floating around on the internet, and I've collected some below. Enjoy.
[Click on the images for bigger versions.]
First, here's the description.
Wicked stepmothers, traitorous brothers, cunning foxes, lonely princesses: There is no mistaking the world of the Brothers Grimm and the beloved fairy tales that have captured generations of readers. Now internationally acclaimed artist Shaun Tan shows us the beautiful, terrifying, amusing, and downright peculiar heart of these tales as never before seen.

With a foreword by Neil Gaiman and an introduction by renowned fairy-tale expert Jack Zipes, this stunning gallery of sculptural works will thrill and delight art lovers and fairy-tale aficionados alike.
And here's the eerie sculpture for "Hansel and Gretel."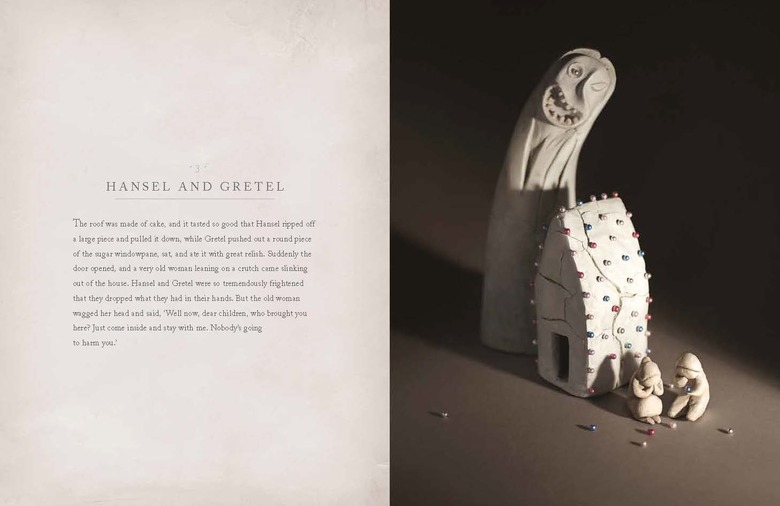 And "The Frog King."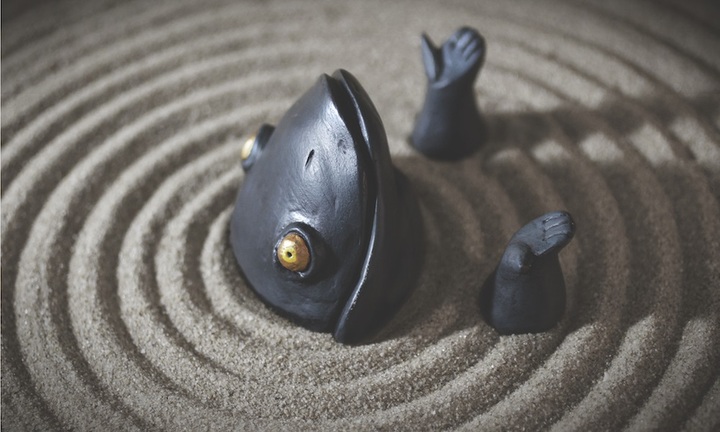 And one of my favorites, "Little Red Cap."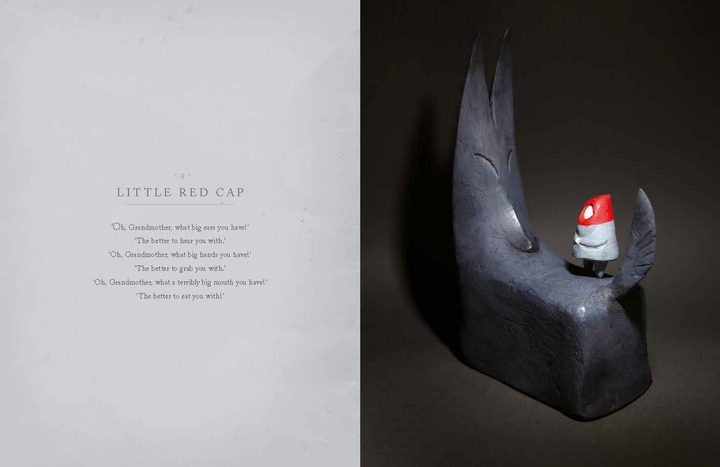 And here's a clip from the endpapers.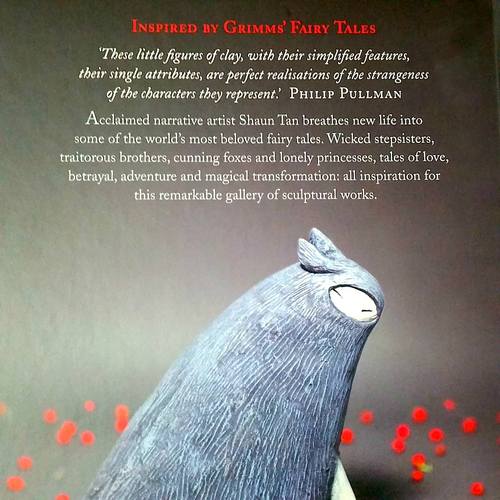 The Singing Bones was published by Arthur A. Levine Books on October 11, 2016. It is 192 pages, priced at $24.99 in hardcover. No word yet on a digital edition.
See all of our recent New Treasures here.