New Treasures: The Supernaturals by David L. Golemon
New Treasures: The Supernaturals by David L. Golemon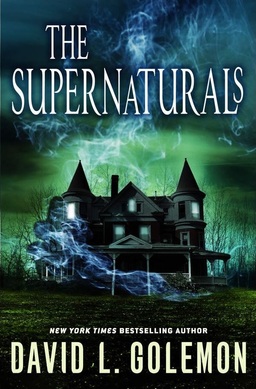 I don't know about you lot, but here in Chicago, a blustery wind just blew through the city and temperatures have plummeted 25 degrees. Dead leaves are blowing across the streets by the thousands, and the water in the bird feeder froze overnight. Fall is well and truly here, and the only way to manage it is to sit by the window, listen to the wind blow through the trees, and curl up under a blanket with a good creepy book.
David L. Golemon (author of the Event Group Thrillers) has a new haunted house novel out in hardcover from Thomas Dunne Books that fits the bill nicely.
Built at the turn of the twentieth century by one of the richest and most powerful men in the world tucked away in the pristine Pocono Mountains, Summer Place, a retreat for the rich and famous, seems the very essence of charm and beauty, "a scene borrowed from a wondrous fairytale of gingerbread houses, bright forests, and glowing, sunny meadows."

But behind the yellow and white trimmed exterior lurks an evil, waiting to devour the unwary…

Seven years ago, Professor Gabriel Kennedy's investigation into paranormal activity at Summer Place ended in tragedy, and destroyed his career. Now, Kelly Delaphoy, the ambitious producer of a top-rated ghost-hunting television series, is determined to make Summer Place the centerpiece of an epic live broadcast on Halloween night. To ensure success, she needs help from the one man who has come face-to-face with the evil that dwells in Summer Place, a man still haunted by the ghosts of his own failure. Disgraced and alienated from the academic community, Kennedy wants nothing to do with the event. But Summer Place has other plans…

As Summer Place grows stronger, Kennedy, along with the paranormal ghost hunting team, The Supernaturals, sets out to confront… and if possible, destroy… the evil presence dwelling there.
The Supernaturals was published by Thomas Dunne Books on October 18, 2016. It is 383 pages, priced at $26.99 in hardcover and $12.99 for the digital edition. The cover was designed by Jerry Todd.