Get a Fresh Take on Dungeons & Dragons in Volo's Guide to Monsters
Get a Fresh Take on Dungeons & Dragons in Volo's Guide to Monsters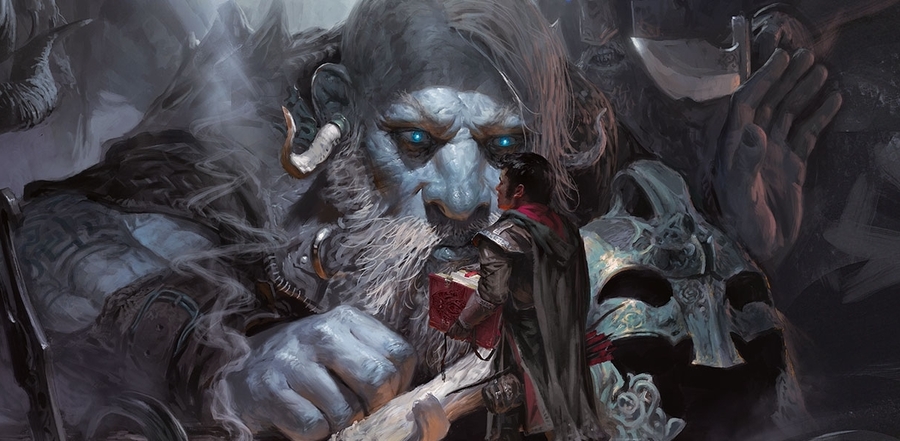 There have been 18 different iterations of the Dungeons & Dragons Monster Manual since Gary Gygax authored the first one in 1977. Over at Polygon.com, Charlie Hall has authored a fascinating article about the upcoming 5th Edition resource book Volo's Guide to Monsters, which takes a fresh angle to the D&D monster book — by adding a story. Hall talked to lead designer Mike Mearls to get the scoop.
This time around, [Mearls] and his team have decided to do something a little bit different. Their next take on the Monster Manual will be called Volo's Guide to Monsters and, for the first time, it will have a lot more character to it.

"It's risky," Mearls said. "In the end, it's still a giant book full of monsters. No one would argue with that. But I just think that if that's all the Monster Manual is, then we're selling ourselves short. So the idea was, the kind of genesis of it, was that want to do something that's more story oriented."

Volo's Guide will have a narrator — two actually. One will be Volothamp Geddarm, an over-the-top, braggadocious explorer. The other will be Elminster, the wise Sage of Shadowdale. And the two will often be at odds with one another. Their differing accounts will be scattered throughout the book, and take the shape of comments scribbled in the margin.

Put simply, the goal is to create a book that high-level players and dungeon masters will enjoy reading. The goal, in the end, is to inspire new stories at the table, not simply reinforce the lore of the Forgotten Realms and ram storylines down player's throats.

"I have this pet phrase I use," Mearls said. "I like to say that we're living in a post Game of Thrones world. Fantasy has changed."
Read the complete article, "Dungeons & Dragons is changing how it makes books," here. It includes several full-color sample pages from the upcoming book.
Volo's Guide to Monsters will be published by Wizards of the Coast on November 15, 2016. It is 224 pages, priced at $49.95 in hardcover. There is no digital edition.