New Treasures: Warren the 13th and The All-Seeing Eye by Tania Del Rio and Will Staehle
New Treasures: Warren the 13th and The All-Seeing Eye by Tania Del Rio and Will Staehle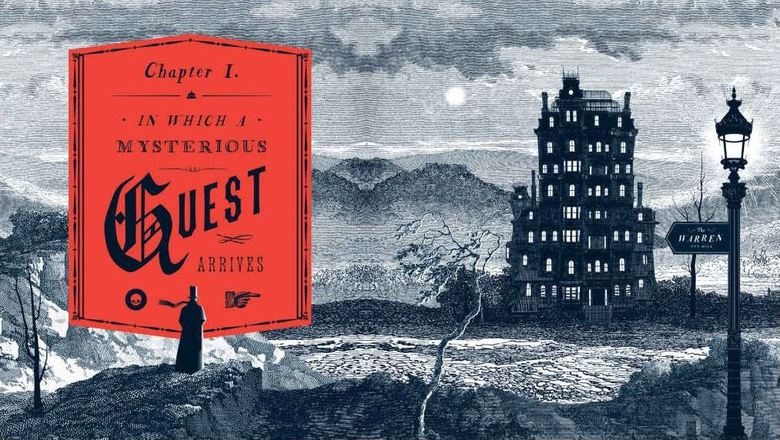 Looking over Will Staehle's art for the book Warren the 13th and The All-Seeing Eye, I've never been closer to believing Lewis Carroll's adage that all good books must be illustrated.
12 year-old Warren is the sole surviving heir to a grand (but rapidly decaying) old hotel. When a strange bandaged guest arrives, Warren's deliciously self-absorbed Aunt Annaconda soon becomes convinced that he's after the All-Seeing Eye, a magnificent treasure that family legend says is hidden someone on the property. The result is a madcap treasure hunt and Warren, determined to find his rightful inheritance first, soon joins the search. But first he'll have to contend with strange monsters, sinister witches, bizarre mazes and secret codes, and a long-forgotten riddle.
This 224-page book is heavily illustrated, with art on virtually every page. The New York Times Book Review calls it "an engaging mystery… with a few nice twists and surprises along the way," and Publishers Weekly says it's "stylish, exciting, funny, and just slightly macabre." That's good to know, but I can make up my mind on Staehle's artwork right now — and I think it's fantastic.
[Click to embiggen.]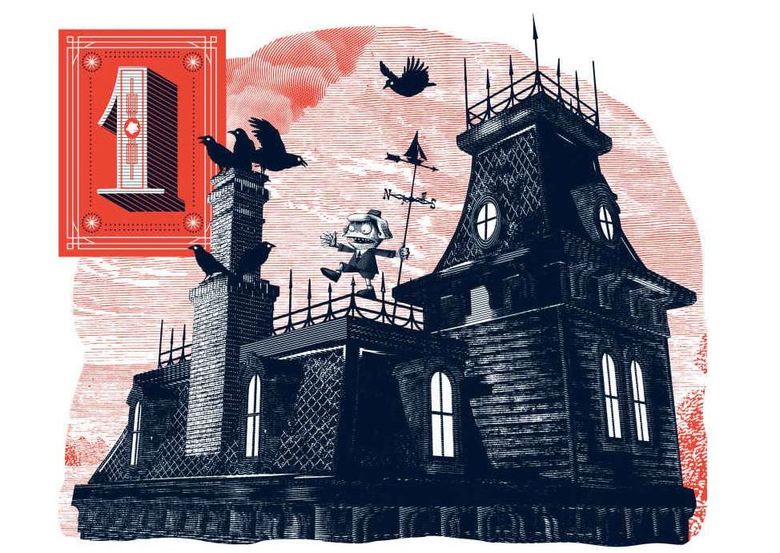 Here's the description:
Meet Warren the 13th. He's the lone bellhop, valet, groundskeeper, and errand boy of his family's ancient hotel. It's a strange, shadowy mansion full of crooked corridors and mysterious riddles — and it just might be home to a magical treasure known as the All-Seeing Eye. But if Warren is going to find the hidden treasure, he'll need to solve several other mysteries first: What is the strange creature lurking in the hotel boiler room? Who is the ghostly girl creeping around the garden's hedge maze? And why is the hotel's only guest covered in bandages? Full of puzzles, secret codes, outrageous inventions, and hundreds of intricate illustrations, Warren the 13th and the All-Seeing Eye will delight and confound readers of all ages.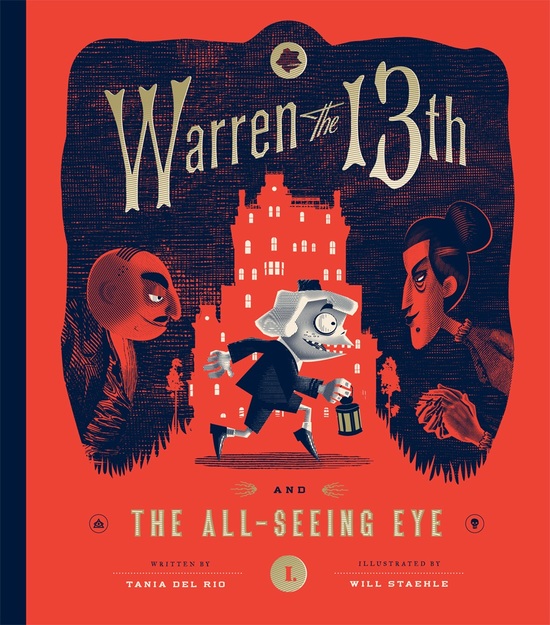 Warren the 13th and The All-Seeing Eye was published by Quirk Books on November 24, 2015. It is 224 pages, priced at $16.95 in hardcover and just $3.99 for the digital version.
See all of our coverage of the best new fantasy books here.