Goth Chick News: What a Beautiful Time to Be Obsessed with LEGOs
Goth Chick News: What a Beautiful Time to Be Obsessed with LEGOs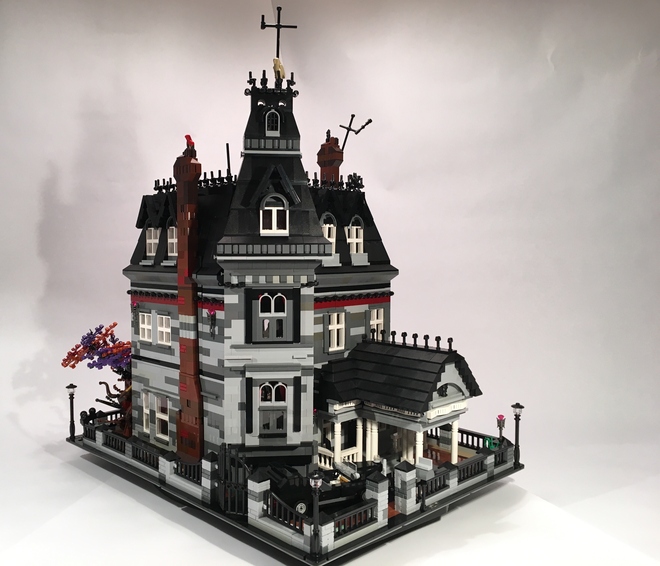 Come on admit it – you still love to occasionally get your Lego fix.
In a world full of VR and 3D anime games, and Pokemon Go (insert eye roll here) – the Danish idea from 1932 of making little colored bricks that snap together not only still holds up with the kiddies, but has gained full on cult-status with the grownups.  And to their credit, Lego has continued to evolve to meet the needs of these adults sporting expendable incomes and a bad case of nostalgia.
One of Lego's coolest ideas aimed at this emerging audience started in 2008 as a website collaboration with the Japanese site Cuusoo, which provides a platform for crowdsourcing and crowdfunding that helps users from around the world get their product ideas realized.  This new venture ultimately became Lego Ideas and it allows users to submit ideas for Lego products to be turned into potential sets available commercially, with the original designer receiving 1% of the royalties.
The Lego Ideas project is one of the coolest things to ever happen to the toy world, as it literally puts the company in the hands of the fans.
How it works is that fans whip up either concept art or fully custom-built Lego sets they want to see commercially available, and if the project gets enough love on the Lego Ideas website, the company reviews it and considers bringing it to market.
Has it ever worked? Yes, around 17 times, with the Ghostbusters Lego set being the most recent fan idea to be realized.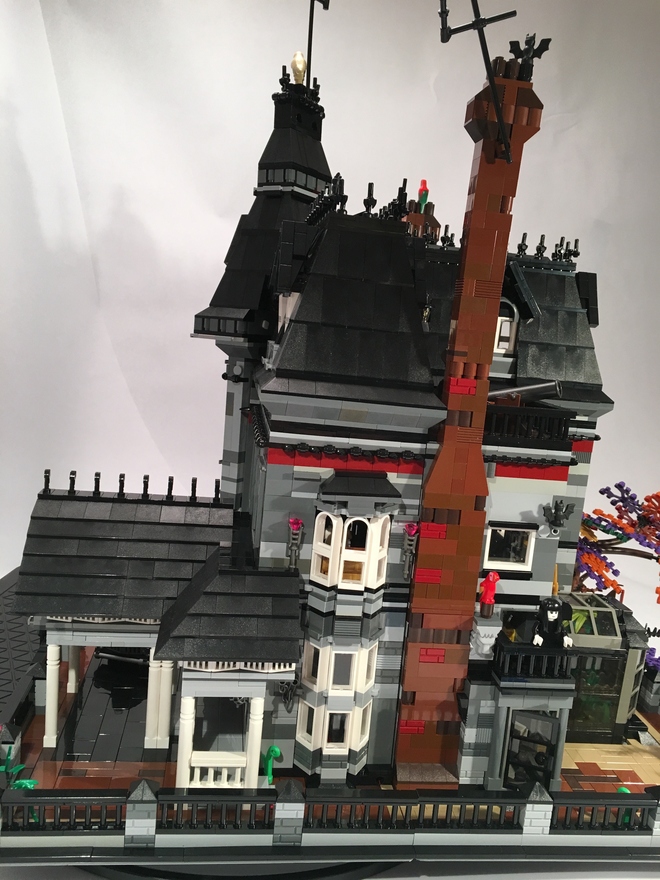 And now the news that make my little black heart flutter.
In celebration of the 50th anniversary of the last new episode of The Addams Family (airing way back on April 8, 1966), LEGO fan "afol777" pitched his own LEGO set in April of this year, based on the iconic family mansion.
I really have no words for masterpiece.
Construction details:
3 floor Mansion, each floor is a removable segment
Sits on two 15"x10" base plates (for a total of 3,072 studs)
The Mansion separates into two halves through the center
A full glass greenhouse out back
All original Lego pieces with no modifications
All floors are covered in tiles and "carpet" tiles
All ceilings are covered in inverted tiles
The Mansion is 22" high
The entire build is comprised of 7,200 pieces
Look for these special characters and details:
Tish relaxing in her large rattan chair, with her black fan
Gomez practicing fencing in the living room
Lurch and his harpsichord
Beware of Thing…delivering mail from his table
Cleopatra, the meat eating plant and others in the greenhouse
Kitty Kat the lion, by the grand staircase
The tall stuffed polar bear watching over all the proceedings
The NYSE stock market ticker tape machine
Call for Lurch… with a black rope noose butler bell call
Suit of Armor – who is hiding inside?
Massive fireplace, with a moose head on the mantle
Have a rest on the bed of nails!
Grandmama and Uncle Fester with his light bulb and dynamite
Cigar Store Indian watching over Pugsley and Wednesday
Back upper porch, with cannon, cannon balls and a catapult
Backyard cemetery, with unknown inhabitants
Attic spider web
Family automobile
Special guests include bats, owls, spiders, snakes, and parrots
Now all afol777 had to do was get 10,000 people to go to the Lego Ideas website and "support" his design in order for Lego to move the Addams Family mansion one step closer to commercialization.
I am giddy to report that in June he did just that, prompting the following note from LEGO brass:
Congratulations on 10,000 supporters, afol777!

Jun 07, 2016

Dear afol777,

You've done it! You've created a haunting throwback to one spooky family: a family that your extended LEGO family loves just as much as you it would appear. The attention to detail is truly special and really brings out all the little intricacies of the TV show both on the exterior and the interior of this mansion.

We are happy to now officially advance this project to the Review phase.

What happens now?

This project moves from the Idea stage to the Review stage. A "LEGO Review Board" composed of designers, product managers, and other key team members will examine the idea. We'll build concept models and determine if the concept meets our high standards for what it takes to be a LEGO product. This includes factors such as playability, safety, and fit with the LEGO brand. Every potential LEGO product goes through a process like this and must meet the same standards.

The review is a thorough process and from its start it can take several months. When finished, we make a "go/no go" decision to develop and sell a product based on the Addams Family Mansion.

The LEGO Review Begins in September

We will post follow-up information and our decision here.
What decision?  There is no need for a decision.  Just start production and take my money already.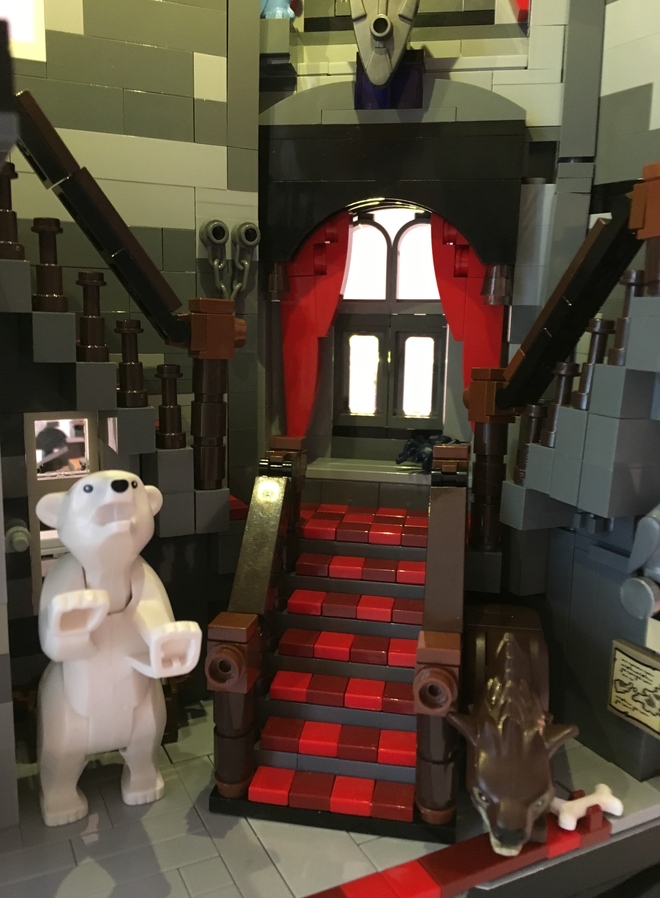 As our current personal hero afol777 has already unlocked his achievement of 10K votes, both the voting and the comments at the Lego Idea site are closed.  However, there is nothing stopping us from heading over to the Lego Ideas Facebook page and leaving additional pleas for getting this project approved.  I for one, intend to be very busy on FB over the next several weeks.
And in case you were wondering, the word "Lego" is derived from the Danish phrase "leg godt" which means "play well".
If I can have the Addams Family mansion in my room, I most certainly shall…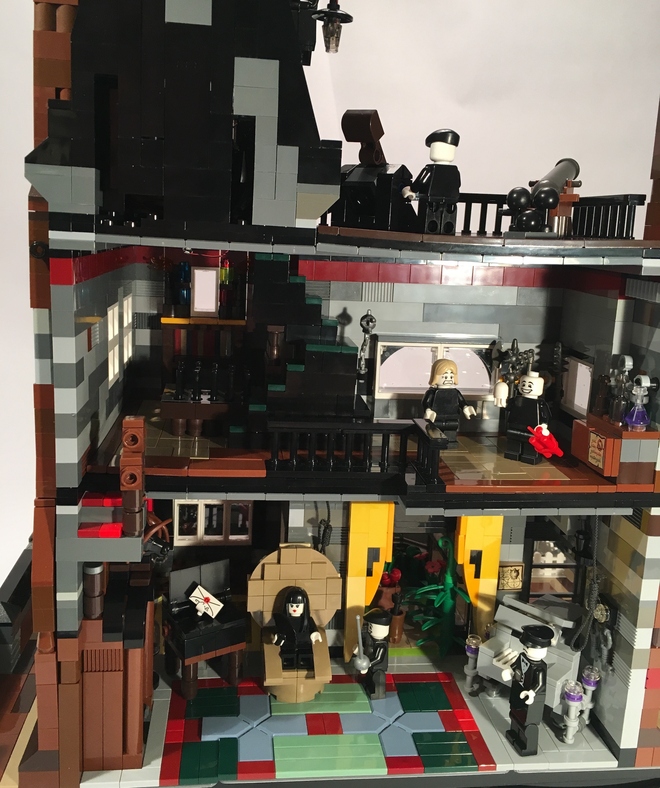 Come on Black Gate readers; tell us what Lego playset would make you go running for your local Toys R Us.  Post it here or drop a line to sue@blackgate.com.