Black Static #53 Now on Sale
Black Static #53 Now on Sale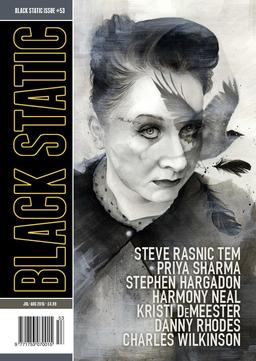 British horror magazine Black Static #53, cover-dated July-August, is now available. Over at Dread Central, Gareth Jones has penned a rave review of the entire issue. Here's a snippet:
One of the best stories to appear in Black Static in recent months (and that's saying something!), Priya Sharma's "Inheritance or The Ruby Tear" kicks off Black Static's 53rd issue in formidable style. Part gothic romance, part Bone Tomahawk-esque rescue/revenge story, "Inheritance" follows the sorrows of Lord William Mansell, a wealthy aristocrat whose wife and daughter appear lost to the sea when their wagon falls from the cliff edge and is dashed upon the rocks… a thoroughly absorbing novelette that deftly blends elegant tension, mystery, frenetic violence and stark horror…

Harmony Neal's "Dare" sees a group of teenage girls sitting around playing Truth or Dare whilst drinking vodka mixers. As expected for a genre work, things quickly get dark – the girls' own unique demons sending them down a path of unified expression that sees "keeping up appearances" extend to collective disfigurement.

"The Rim of the World" by Kristi DeMeester paints an increasing sense of foreboding as it progresses, telling the story of couple Laurel and Jacob as they return to the ramshackle home of Laurel's deceased grandmother. Laurel's reminiscing reminds Jacob of the horrific run-up to his own sister's death, tied in with a mysterious sand pile located not far from where the couple now lay. Atmosphere is the name of the game in this entry, DeMeester painting the sense of unseen, esoteric horrors lurking in the shadows, just waiting for the right moment to make themselves known…
Read the complete review here.
This issue contains six stories:
"Inheritance, or The Ruby Tear" by Priya Sharma
"Breathing" by Steve Rasnic Tem
"Dare" by Harmony Neal
"The Rim of the World" by Kristi DeMeester
"Tohoku" by Danny Rhodes
"Mittens" by Stephen Hargadon
"In the Frame" by Charles Wilkinson
The magazine's regular columns include Coffinmaker's Blues by Stephen Volk and Notes From the Borderland by Lynda E. Rucker, plus two review columns: Blood Spectrum by Gary Couzens (DVD/Blu-ray reviews); and Case Notes by Peter Tennant (book reviews).
Issue 53 is nearly 100 pages and comes packed with new dark fantasy and horror, and top-notch art. Black Static is the sister magazine of Interzone (see the latest issue here); both are published by TTA Press in the UK. The distinguished Andy Cox is the editor of both.
As usual, the magazine is filled with eye-catching b&w art. Black Static is consistently one of the sharpest looking magazines on the racks. Here's the opening spread for "Inheritance, or The Ruby Tear" by Priya Sharma, illustrated by Tara Bush.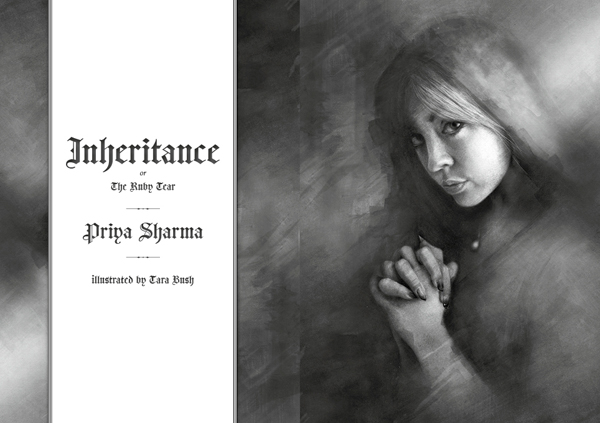 And "Breathing" by Steve Rasnic Tem, illustrated by Richard Wagner.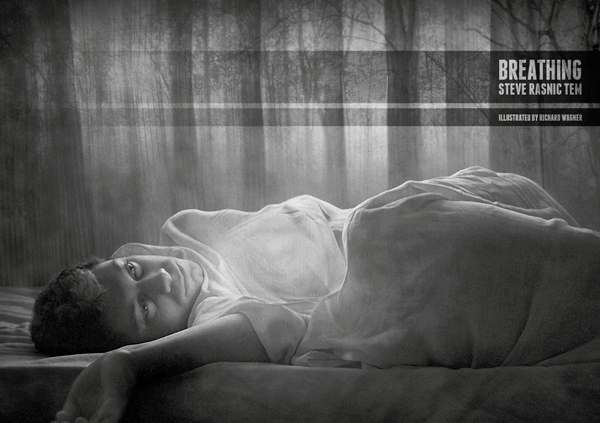 And "Dare" by Harmony Neal.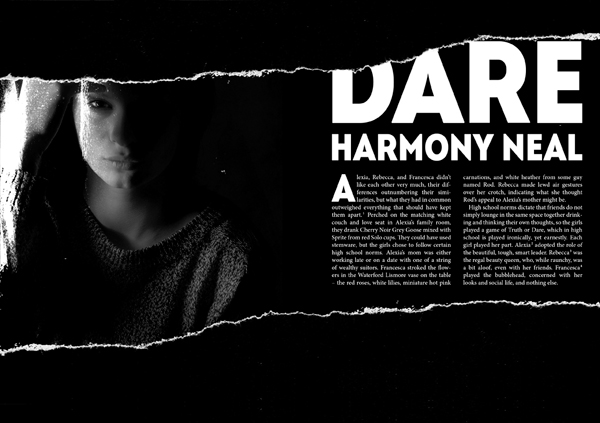 And "The Rim of the World" by Kristi DeMeester.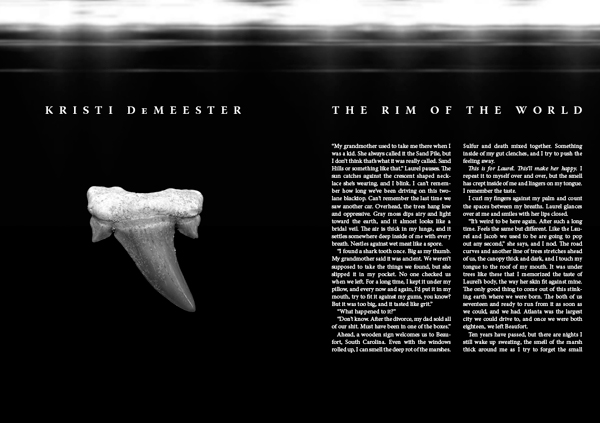 Here's Peter Tennant's book column, Case Notes.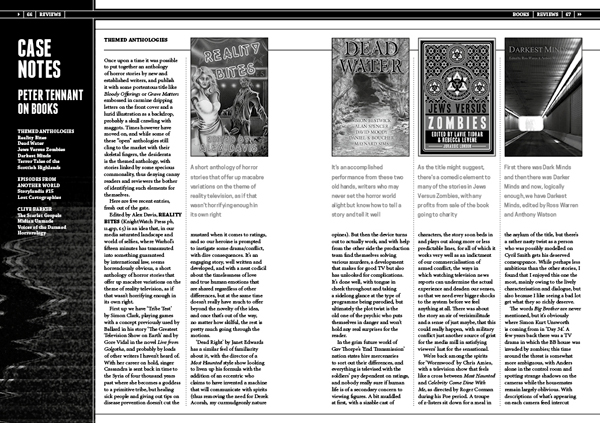 Finally, here's a glimpse at Gary Couzens's Blood Spectrum DVD/Blu-ray review column.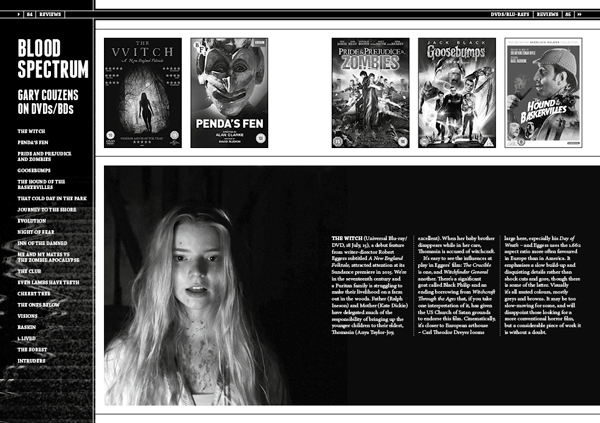 See more details and excerpts from issue 53 at the TTA website.
Black Static is edited by Andy Cox, and published by TTA Press. Issue #53 is cover-dated July-August 2016. It is 96 pages, priced at £4.99. Copies are usually around $9.99 here in the US. A six-issue subscription is £27 (UK) and £33 in the US. Order right from the TTA Press website.
We last covered Black Static with issue #50
See our mid-August Magazine Rack here, and all of our recent magazine coverage here.