Forbes on the World's Highest-Paid Authors in 2016
Forbes on the World's Highest-Paid Authors in 2016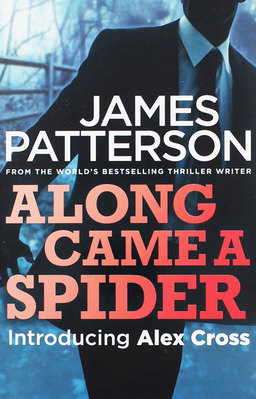 Forbes magazine is out with its annual round-up of top-paid authors. There aren't a lot of surprises — but they also estimate the earnings for each writer on the list, and there are some eye-popping numbers. Here's the top names on the list, as compiled by Natalie Robehmed:
James Patterson – $95 million
Jeff Kinney – $19.5 million
JK Rowling – $19 million
John Grisham – $18 million
Stephen King – $15 million
Danielle Steel – $15 million
Nora Roberts – $15 million
EL James – $14 million
Veronica Roth – $10 million
John Green – $10 million
Paula Hawkins – $10 million
George RR Martin – $9.5 million
Rick Riordan – $9.5 million
Dan Brown – $9.5 million
Robehmed also notes which authors dropped off the list this year… and who may be on their way out:
Newly off the list are Gone Girl's Gillian Flynn, The Hunger Games' Suzanne Collins and mystery novelist Janet Evanovich, who all saw sales of their catalogs take a dive.

Even George R. R. Martin may be on his way out: HBO has confirmed its Game of Thrones series will conclude after next season. Martin has already spent a half-decade writing the hotly anticipated sixth installment of A Song of Ice and Fire and without a new book, his earnings may falter next year.
See the complete article here.