Tor.com on Five Anthologies Worth Setting Aside a Novel For
Tor.com on Five Anthologies Worth Setting Aside a Novel For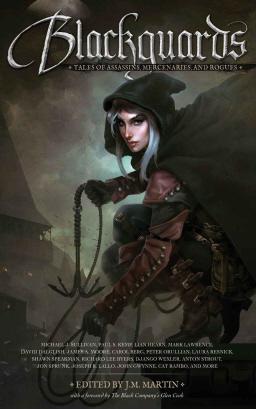 Over at Tor.com, Adrian Collins has written an article after my own heart, celebrating five of the best anthologies of the past few years. Here he is on Blackguards: Tales of Assassins, Mercenaries, and Rogues, edited by J.M. Martin and published by Ragnarok Publications in May 2015.
For me, the Reddit Stabby Award-winning Blackguards started my love of the Kickstarter anthology. The cheeky Kickstarter marketing campaign grabbed my attention, and who doesn't love discovering new grimdark worlds, cunning anti-heroes, and gripping stories?

From the foreward by Glen Cook to the last page, Blackguards is spectacular, hitting every sonorous grimdark note from the blackest humor to the downright horrible. Peter Orullian's "A Length of Cherrywood" was the pick of the bunch for me. It was dark, brutal, horrible, but had that little ray of light in it to keep you reading.

Soon after reviewing Blackguards on the GdM blog, I began planning how my team and I could put together something just as magnificently sinister.
Curiously, Adrian has selected fantasy anthologies exclusively for his list. Here are the other four to make the cut:
Dangerous Women, edited by George R.R. Martin and Gardner Dozois
Rogues, edited by George R.R. Martin and Gardner Dozois
Unfettered: Tales by Masters of Fantasy, edited by Shawn Speakman
The Best Horror of the Year – Volume Eight, edited by Ellen Datlow
Our own coverage of Blackguards is here. See Adrian's complete article here.