Who Still Reads 1950s Science Fiction?
Who Still Reads 1950s Science Fiction?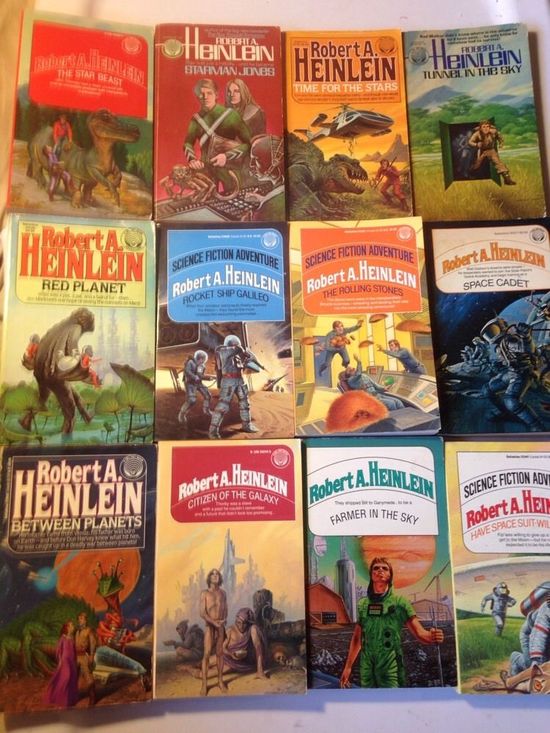 Over at his blog Auxiliary Memory, James Wallace Harris has posted a heartfelt and clear-eyed tribute to the science fiction of the 1950s, and asks the question: Is there more to classic SF than mere nostalgia?
Personally, I believe the best science fiction books written in the last twenty-five years are better crafted than the best science fiction written in the 1950s. Now I'm talking about writing, storytelling, characterization, plotting, and all the mechanics of creating a book… So, why bother reading old science fiction at all?… The 1960s seems to be the oldest science fiction that many modern readers discover, with books like Slaughterhouse Five, Dune, A Wrinkle in Time, Stranger in a Strange Land, The Left Hand of Darkness and The Man in the High Castle.

Time is hard on science fiction. It doesn't age well… The real question is: Are these old science fiction books still readable, still lovable, by later generations who have no nostalgic ties to the past? Who still reads 1950s science fiction?…

The 1950s were strange in that people thought civilization was coming to an end and hoped to expand civilization across the galaxy. What a schizoid dichotomy. And I grasped that as a kid. Maybe that's the trip that got laid on me that I'm trying to understand. To me, the absolutely best inheritance I received from the 1950s were the Heinlein juveniles I first discovered in 1964, when I was still twelve (the Golden Age of Science Fiction). In fact, all my reading of science fiction feels like it's been downhill ever since I first read Have Space Suit-Will Travel, Tunnel in the Sky, Time for the Stars, The Rolling Stones, Red Planet, Starman Jones, Farmer in the Sky, Between Planets, Space Cadet, Citizen of the Galaxy, The Star Beast and Rocketship Galileo. There were other young adult SF from the 1950s that I loved; books by Andre Norton, Isaac Asimov, Donald Wollheim, and the whole series from Winston Science Fiction. But the Heinlein twelve were always the pinnacle of SF for me.
Read the complete article (with plenty of gorgeous cover scans) here.