Kelly Link Collection Get in Trouble is a Finalist for the Pulitzer Prize
Kelly Link Collection Get in Trouble is a Finalist for the Pulitzer Prize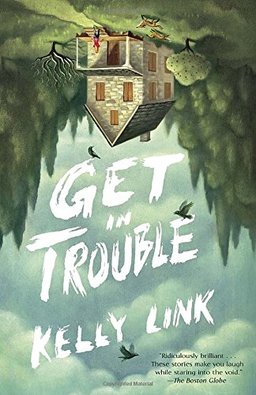 Kelly Link's sixth collection, Get In Trouble, was listed as one of two finalists for the prestigious Pulitzer Prize.
The 2016 Pulitzer Prize winners were announced yesterday by the Pulitzer Prize Board, including the award for fiction, "for distinguished fiction published in book form during the year by an American author, preferably dealing with American life."
The winner was Viet Thanh Nguyen, for his novel The Sympathizer. The Board also recognized two finalists, the novel Maud's Line by Margaret Verble, and Kelly Link's short story collection Get in Trouble. In their commendation on the website, the Board described Get in Trouble like this:
A collection of short stories in which a writer with a fertile and often fabulist imagination explores inner lies and odd corners of reality.
Get in Trouble was published in hardcover by Random House February 3, 2015, and reprinted in paperback on February 9, 2016. It is 368 pages, priced at $16 for the trade paperback, and $11.99 for the digital version.