Witch Doctors and Mind-Reading Sleuths: Richard Powers' Interior Art for 1950s Men's Adventure Magazines
Witch Doctors and Mind-Reading Sleuths: Richard Powers' Interior Art for 1950s Men's Adventure Magazines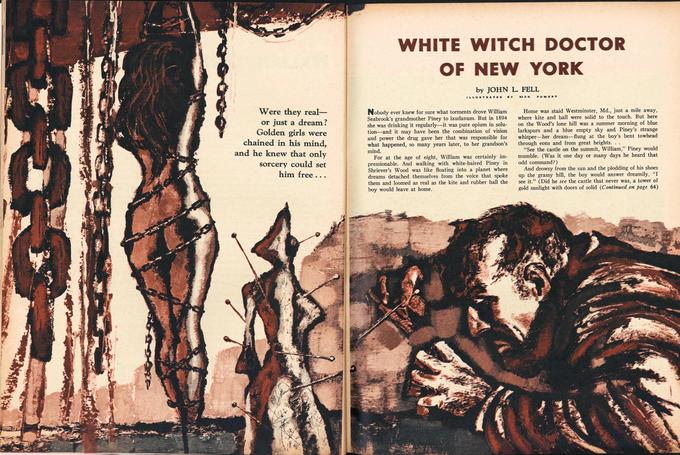 In going through several hundred issues of men's adventure magazines for this year's upcoming Jerry Weist estate auction at the Windy City Pulp and Paper Convention, I came across the interior illo above by Richard Powers. It's from the January 1957 issue of Men.
I was actually surprised how many great artists appeared in the issues of Men that I went through, including Bama, Saunders, De Soto, Belarski and many, many more. Some really great art in there!
[Click on any of the images for bigger versions.]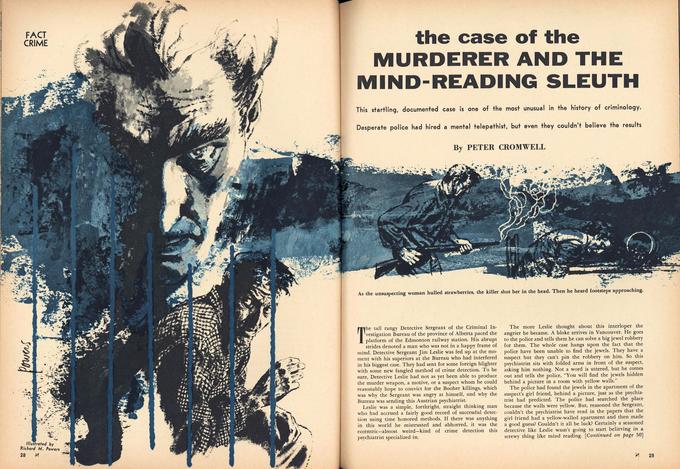 The one above by Richard Powers is from the January 1957 issue of Cavalier.
If you're a Powers fan (like my friend John Davis), you may need to bid on some of these lots of men's adventure magazines during this year's auction! No Powers collection is complete without them!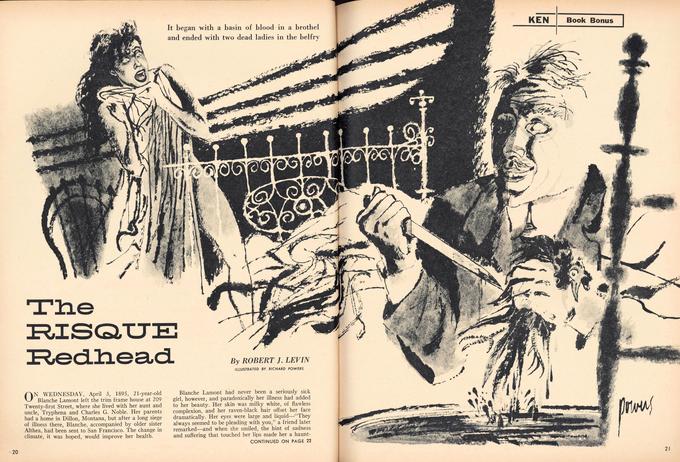 A few more by Richard Powers (above and below), taken from the February 1957 issue of Ken For Men.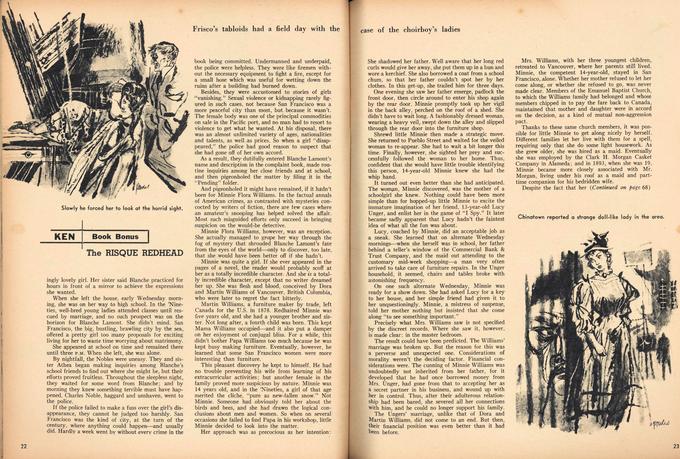 ---
Doug is a collector of pulps, as well as of pulp, science fiction and fantasy art. He co-founded and co-organizes the Windy City Pulp and Paper Convention. For many years his Tattered Pages Press published the pulp fanzine Pulp Vault, as well as other books on the pulps. He was one of the authors of The Adventure House Guide to Pulps, and has edited several pulp anthologies, including the Best of Adventure series. His book, Uncovered: The Hidden Art Of The Girlie Pulps, an in-depth study of the spicy pulps and their art, was named ForeWord Magazine's 2003 Popular Culture Book of the Year. In 2013, Bob Weinberg, Bob Garcia and he collaborated on The Collectors' Book of Virgil Finlay, a collection of Finlay's gorgeous art.