New Treasures: The Angel of Highgate by Vaughn Entwistle
New Treasures: The Angel of Highgate by Vaughn Entwistle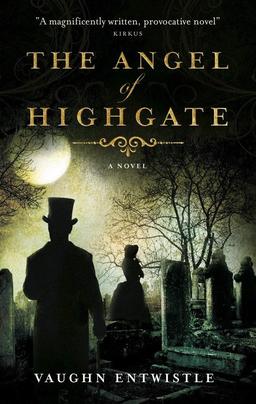 Vaughn Entwistle is the author of two volumes in The Paranormal Casebooks of Sir Arthur Conan Doyle: The Revenant of Thraxton Hall and The Dead Assassin, atmospheric mysteries featuring the detecting duo of Arthur Conan Doyle and Oscar Wilde.
The Angel of Highgate is a prequel to those books, but to reveal exactly how would be telling. It was published in trade paperback this month by Titan.
People die… but love endures immortal.

Lord Geoffrey Thraxton is notorious in Victorian society — a Byronesque rakehell with a reputation as the "wickedest man in London." But on a fog-shrouded morning in Highgate Cemetery, Thraxton encounters a spectral wraith that stirs his morbid fascination with death and the supernatural. After surviving a pistol duel, Thraxton boasts his contempt for death and insults the attending physician. It is a mistake he will regret, for Silas Garrette is a deranged sociopath and chloroform-addict whose mind was broken on the battlefields of Crimea. When Thraxton falls in love with a mysterious woman who haunts Highgate Cemetery by night, he unwittingly provides the murderous doctor with the perfect means to punish a man with no fear of death.
The Angel of Highgate was published by Titan Books on December 1, 2015. It is 377 pages, priced at $12.95 in trade paperback and $7.99 for the digital edition. The cover was designed by Julia Lloyd.
See all our recent New Treasures here.