The Old Ones Unleashed: Apotheosis – Stories of Human Survival After The Rise of The Elder Gods
The Old Ones Unleashed: Apotheosis – Stories of Human Survival After The Rise of The Elder Gods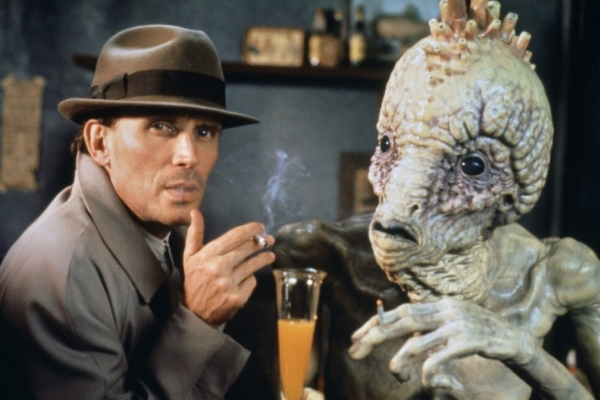 It isn't all bad, some of the Newcomers mix a fine screwdriver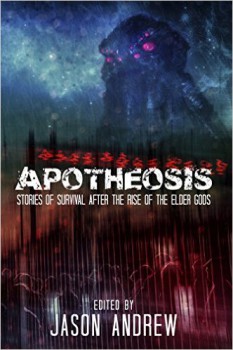 Post Halloween funk got you down? Looking for something to cut the coming wave of forced holiday cheer? I have come from Kadath in the wastes to bring you news to make your sick heart feel so glad. Jason Andrew's anthology Apotheosis: Stories of Survival After the Rise of the Elder Gods has been released to the world. A fearsome tome, seeping into your consciousness in both hardcopy and electronic formats.
It would be a lie of omission if I didn't come clean and point out that my own story, "Dilution Solution," is in the anthology. It would also be crass for me to rave about the quality of my own work — which I will simply describe as a tribe of self-gratifying warboys defending the lingering shreds of humanity, their fragile minds protected by crappy 90s virtual reality technology.
And far more grisly tales await in this collection — 17 tales to make you lose sleep, hoping that the stars are not right.
For some outside opinions, check out reviews from Black Gate contributor Fletcher Vrendenburgh and adventure aficionado Keith West at Adventures Fantastic.