New Treasures: The House by Christina Lauren
New Treasures: The House by Christina Lauren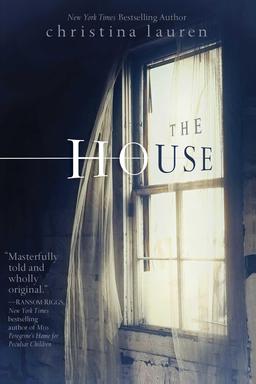 "Christina Lauren" is the pseudonym for the famously successful writing team of Christina Hobbs and Lauren Billings, who co-write both YA and adult fiction, and so far have produced an amazing eleven New York Times bestsellers, including Beautiful Bastard, Beautiful Stranger, and Dirty Rowdy Thing.
Their latest is the tale of a particularly nasty haunted house, one that seems determined to separate teens Delilah Blue and Gavin Timothy. Delilah was sent to boarding school seven years ago for beating up the bullies who attacked her friend Gavin. Now's she back in Kansas and her reunion with Gavin has blossomed into romance. But their new relationship is threatened by a force uncomfortably close to home.
His shirt is black, jeans are black, and shaggy black hair falls into his eyes. And when Gavin looks up at Delilah, the dark eyes shadowed with bluish circles seem to flicker to life.

He lives in that house, the one at the edge of town. Spooky and maybe haunted. Something worse than haunted. And Gavin is trapped by its secrets.

Delilah and Gavin can't resist each other. But staying together will exact a price beyond their imagining.
The House was published by Simon & Schuster Books for Young Readers on October 6, 2015. It is 384 pages, priced at $17.99 in hardcover, and $7.99 for the digital edition. The cover was designed by Lizzy Bromley.