Future Treasures: Here & There by Joshua V. Scher
Future Treasures: Here & There by Joshua V. Scher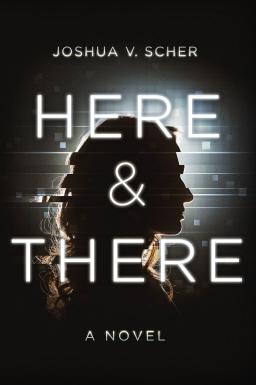 Joshua V. Scher is a successful playwright with multiple stage productions to his credit. His TV credits include the original pilot Jigsaw. His film I'm OK is in post-production, and his play The Footage was developed by Pressman Film.
His debut novel Here & There, to be released early next month by 47North, is an intriguing thriller that looks at the emerging science of teleportation… and a strange accident that tears a family apart.
It was supposed to be a simple proof of concept. The physics were sound. Over one hundred teleportation experiments had already been successfully performed…

Debate rages over whether the Reidier Test's disastrous outcome resulted from human error, government conspiracy, or sabotage. No one has actual knowledge of the truth. But hidden from the public eye, there exists a government report commissioned from criminal psychologist Dr. Hilary Kahn, chronicling the events that took place.

Dr. Kahn disappeared without a trace.

Now her son Danny has unearthed and revealed the report, fueling controversy over the details of Reidier's quest to reforge the fabric of reality and hold his family together. Exposed with little chance of finding his mother, Danny goes underground to investigate. But nothing can prepare him for what he discovers.

In this thrilling saga, a paradigm-shattering feat may alter humanity's future as quantum entanglement and teleportation collide.
Here & There will be published by 47North on November 1, 2015. It is 661 pages, priced at $14.95 in trade paperback, and $5.99 for the digital version.