Goth Chick News: Kicking the Apocalypse's Ass
Goth Chick News: Kicking the Apocalypse's Ass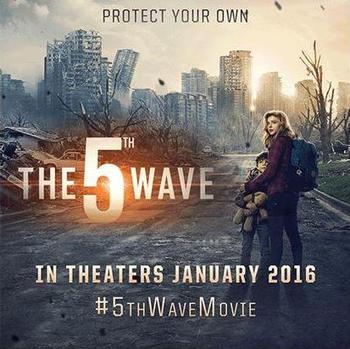 Though she has been in the biz since she was six years old, we only really got a chance to fall in love with Chloë Grace Moretz in 2010, when she was all of thirteen and played the little purple-wigged assassin in Kick Ass.
From that point forward it sure seemed as though either someone was giving Moretz awesome advice on what roles to take on, or her own quirky tastes in characters was leading her to some juicy parts. Either way, and if the movie was a hit or not, Moretz's performances always left an indelible impression; whether it was her reworking of blood-drenched Carrie or the vampire Abby in Let Me In.
So imagine the anticipation when last week we were gifted with the first trailer for The 5th Wave and found the now 21-year-old Miss Moretz continuing her tradition of headstrong, revenge-dishing, ass-kickery.
The 5th Wave began as a 2013 young adult science fiction novel by Rick Yancey; the first installment in a trilogy. Critics have compared the book favorably to The Hunger Games and noted that it "should do for aliens what Twilight did for vampires."
Okay, let's hope the heck not. But moving on…
The story follows 16-year-old Cassie Sullivan as she tries to survive in a world devastated by the waves of alien invasion that have already decimated the population and knocked humankind back to the Stone Age.
First, they wiped out the power. Then, an earthquake hit, causing worldwide devastation. Third, a massive epidemic, spreading across the globe.  And for the fourth wave, the alien invaders responsible for all this chaos finally descended to Earth — with the ability to inhabit human bodies. So the question is: What is the fifth wave going to look like?
In the new trailer for The 5th Wave, Moretz stars as Cassie who has made it through the first four parts of the systematic alien invasion. Now, she's on the run, desperately trying to find and save her younger brother.
Check it.
Columbia Picture's accompanying narrative states:
In the new film The 5th Wave, four waves of increasingly deadly attacks have left most of Earth decimated. Against a backdrop of fear and distrust, Cassie is on the run, desperately trying to save her younger brother. As she prepares for the inevitable and lethal 5th wave, Cassie teams up with a young man who may become her final hope – if she can only trust him.
I haven't read the book but if this "young man" turns out to be a rebel alien who sparkles, suffers from teen angst and broods along in Cassie's wake – we can only hope that Moretz's preference for strong characters will provoke a divergence from the novel and have her kicking his…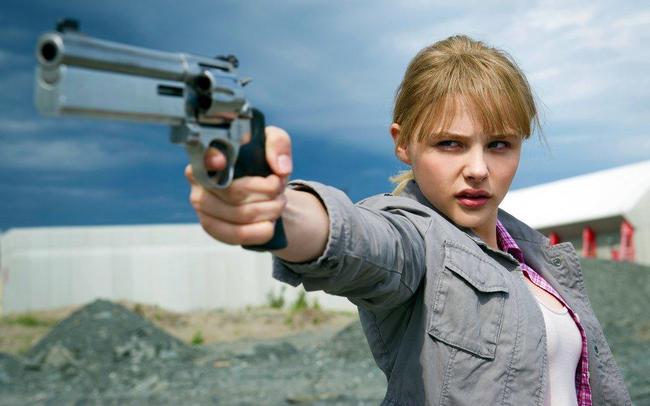 Chloë Grace Moretz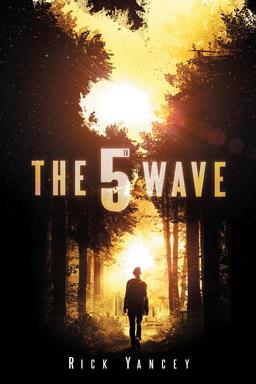 Well, you get where I'm coming from.
Development of The 5th Wave began in March 2012 when Columbia Pictures picked up the film rights to the trilogy with Graham King's production company GK Films and Tobey Maguire's Material Pictures. Meaning Yancey was one of those insanely lucky authors who sold the movie rights to his book almost simultaneously with completion of its final edit.
Which either bodes extremely favorably or extremely not. We'll need to wait and see as The 5th Wave is scheduled to be released on January 15, 2016.
Have you read The 5th Wave?  If so, clue us in and tell us whether or not this "will do for aliens what Twilight did for vampires."  As in make them completely unthreatening spokesmen for Abercrombie and Fitch.  Post a comment or drop a line to sue@blackgate.com.