Foz Meadows Signs Two-Book Deal with Angry Robot
Foz Meadows Signs Two-Book Deal with Angry Robot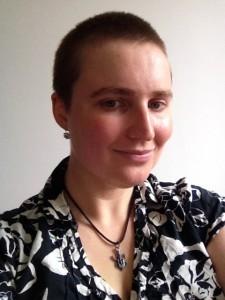 Black Gate blogger Foz Meadows has just signed a two-book deal with UK publisher Angry Robot, one of the most exciting and innovative genre publishers out there. Both books will be part of the same fantasy series. Here's the release from Angry Robot:
An Accident of Stars, the first in the series, which is described by Foz as 'a portal fantasy with the safeties off', will be published in summer 2016, with a second novel to follow. You might know of Australian born, Aberdeen-based Foz through her Hugo-nominated blog, Shattersnipe, or from her many articles on The Huffington Post, Strange Horizons, Tor.com or the sadly now closed A Dribble of Ink. Foz has also written two previous books, Solace and Grief and The Key to Starveldt.

Foz Meadows: "After years of quietly (and sometimes not so quietly) obsessing over magic portals, feminism and adventuring ladies, I'm delighted to announce that Angry Robot has decided to enable me in these endeavours. An Accident of Stars is the book I desperately wanted to read, but couldn't possibly have written, at sixteen – and, as you may have guessed, it features (among a great many other things) magic portals, feminism and adventuring ladies. I'm immensely excited to share it with you, and I look forward to collaborating in its production with our glorious Robot Overlords, who only asked in exchange a very small blood sacrifice and part ownership of my soul."
Congratulations Foz!
You can read the complete release at the Angry Robot website, or check out Foz's most recent blog post at Black Gate, "The Fascination of Dragons."