Apprentice Zombie Hunters, Word Diseases, and Zombie Romances: The Top Five Zombie Lit Picks
Apprentice Zombie Hunters, Word Diseases, and Zombie Romances: The Top Five Zombie Lit Picks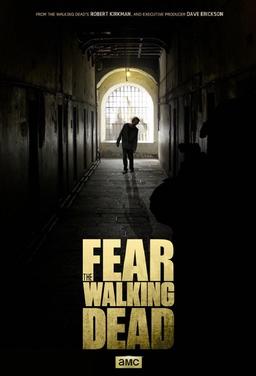 Tales of shambling, cannibal corpses have enthralled audiences for thousands of years. Acting under the power of a magic spell, a parasitic virus, or merely the compulsive urge to indulge in warm flesh, the zombie trope exposes our fascination with the concept of unholy, undead transformations.
In light of the late-August premier of Fear the Walking Dead (a prequel to the Walking Dead series, recounting the events leading up society's downfall) it's the perfect time to take a look back at some equally well-loved zombie books. For this piece we've blown the dust off some modern examples of the undead in literature — take a bite if you dare.
Let's begin with Rot and Ruin by Jonathan Maberry, a book that will satisfy YA readers as well as fans of Romero's original Night of the Living Dead. The plot skips over the gritty apocalyptic details and launches straight into the depiction of a society in the midst of modern zombie times.
Here the main character, Benny, is a fifteen-year-old who begrudgingly becomes an apprentice zombie hunter — Holden Caulfield with a hint of undead gore. In this story, the flesh-eater serves as a sort of anti-hero, against which we project our own questions as to what it means to be truly human.
Pontypool Changes Everything by Tony Burgess is compelling challenge, and a break away from the standard, straight-forward zombie narrative. In this tale, the undead virus isn't one that resides in the body — it's a disease spread through words, transferred via actual speech and language exchange.
As the residents of a small Canadian town lose their grip on reality and slip into aphasia, the novel itself devolves into almost complete absurdism. This plot device helps the storyline rise above conventional zombie fare, and Burgess's writing style adds to the mesmerizing madness, but some readers might be put off by the lack of linguistic stability and minimal presence of actual zombie carnage. A polarizing zombie pick, this one might fall along the lines of "read at your own risk."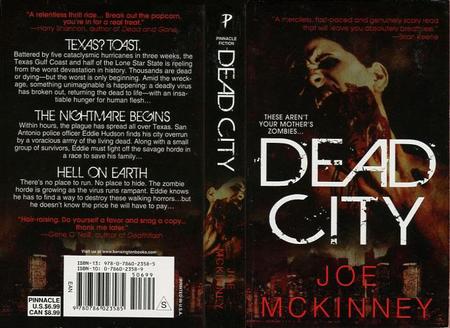 Next let's move on to Joe McKinney's book, Dead City, the first book in the Dead World quartet. Here the action begins in San Antonio, Texas when a series of natural disasters and a highly contagious virus brings its victims back to life with an insatiable hunger for human flesh. While it's a fairly typical post-apocalyptic narrative, here we also see the zombie metaphor presented alongside contemporary concerns associated with worsening climate change.
McKinney suggests that a failure to heed the warnings of climate scientists and renewable energy providers might launch the world into a series of cataclysmic zombie takeovers. Once the world falls apart, zombies can have their day in the sun. Told from the point of view of a frazzled police officer, its easy to identify with a character just as baffled by the new zombie reality as anyone would be. This was McKinney's first published work — the third book in the series, Flesh Eaters, won the 2011 Bram Stoker Award.
Undoubtedly familiar to some, horror master Stephen King has also dipped his toes into murky zombie waters. Cell uses cellphones and the fear of technological warfare to set the stage for a cannibalistic melee. In this case, mobile phones are changing people's personality and turning them into aggressive and violent "Crazies."
While many King fans maintain that this isn't one of his better works, the book still deserves praise for progressing the zombie narrative into the twenty-first century. Using depictions of the undead to critique contemporary tendencies towards tech "zombification," Cell predicts that our preoccupation with smartphones will ultimately lead to our downfall.
Warm Bodies by Isaac Marion is probably one of the most well-known zombie books in popular media culture. Published in 2010 and adapted to film in 2013, Warm Bodies is a zombie romance and a story that relates our human tendency towards insane, impossible love. The zombie protagonist, R, carries out a dead, dreary existence – until he bites a girl, and his world explodes with color. He then dreams of becoming part of the living again. Filled with remarkable wit and charm, Warm Bodies is far from being a carbon copy of Twilight for zombie fans. Marion also wrote a sequel, The Living, due to be released in 2015-2016.
These stores are just the tip of the iceberg — there are hundreds of great zombie books to sate even the most ravenous of readers. In the time before the Fear the Walking Dead premieres, grab one of these titles, turn down the lights, and wait for the undead to arrive at your doorstep.
---
Brandon Engel's last article for us was I Want to Believe: Ray Bradbury and the Sci-Fi in the Everyday.