Baen Announces the 2015 Fantasy Adventure Award Nominees
Baen Announces the 2015 Fantasy Adventure Award Nominees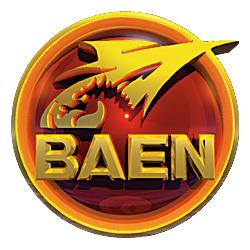 The nominees for the second annual Baen Fantasy Adventure Award, to be awarded "to the best piece of original short fiction that captures the spirit and tradition" of the great adventure fantasy writers, have been announced. The 2015 Finalists are:
"Saurs," Craig DeLancey
"Unfound," Rhiannon Held
"Shell Game," Joseph L. Kellogg
"Victor the Sword," Robin Lupton
"Trappists," Katherine Monasterio
"Burning Savannah," Alexander Monteagudo
"Kiss from a Queen," Jeff Provine
"An Old Dragon's Treasure," Robert Russell
"The Triton's Son," Keith Taylor
"Adroit," Dave Williams
The grand prize winner wil see their story published on the Baen website, and will receive an engraved award and an assortment of Baen titles. The winner will be officially announced at the Writer's Symposium at Gen Con, July 30 – August 2, 2015. The winner will be selected by the Baen editorial staff and Larry Correia.
The 2014 Grand Prize winner was "The Golden Knight" by K. D. Julicher. For more details on the award, see the Baen Books website.