J. K. Rowling Confirms Harry Potter and the Cursed Child Play
J. K. Rowling Confirms Harry Potter and the Cursed Child Play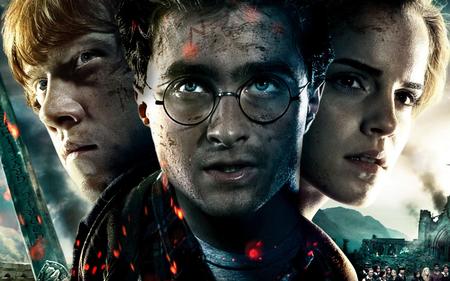 In a series of tweets yesterday, J.K. Rowling announced that her creation Harry Potter would return in a spin-off play, which will open in London's West End in summer 2016.
I'm also very excited to confirm today that a new play called Harry Potter and the CursedChild will be opening in London next year. It will tell a new story, which is the result of a collaboration between writer Jack Thorne, director John Tiffany and myself.

To answer one inevitable (and reasonable!) question — why isn't #CursedChild a new novel? — I am confident that when audiences see the play, they will agree that it was the only proper medium for the story. I've had countless offers to extend Harry's story over the years, but Jack, John and Sonia Friedman are a dream team! I don't want to say too much more, because I don't want to spoil what I know will be a real treat for fans. However, I can say that it is not a prequel!
Rowling is already hard at work on the script for another Potter spin-off, Fantastic Beasts and Where to Find Them, a Warner Bros. film based on her 2001 book of the same name, featuring monster wrangler Newt Scamander. But this is the first major post-Potter work that will feature her original characters.
Speculation is rampant about exactly where the story will fit in the time line, with some folks theorizing it could tell the tale of one of the summers only glossed over in the novels, or perhaps one of Harry Potter's cases as an auror. Rowling's co-writer Jack Thorne also wrote the highly regarded 2013 production of Let the Right One In for the National Theatre of Scotland (also directed by John Tiffany), so expectations are high. For now though, the creators are remaining mum.