Professor Patrice Caldwell on Exploding Cows, Peanut Buster Parfaits, and Why Grand Masters Flock to Portales, New Mexico
Professor Patrice Caldwell on Exploding Cows, Peanut Buster Parfaits, and Why Grand Masters Flock to Portales, New Mexico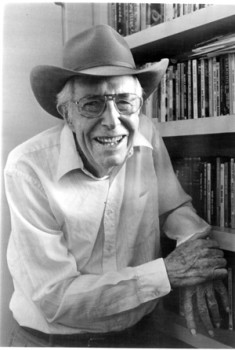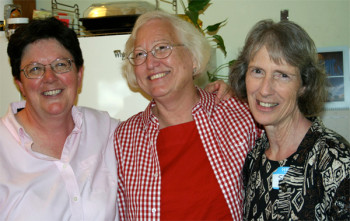 The Jack Williamson Lectureship is a little known, hidden gem of science fiction. Taking place every April in Portales, New Mexico, it always attracts an impressive list of authors, who gather in an unnaturally high concentration in places such as the local Dairy Queen.
I've attended the Lectureship for over a decade, so I remember the days when Jack was alive and we held events in his house. He was a brilliant, unassuming man who was one of the founding fathers of science fiction. Words such as "psionics," "terraform," and "genetic engineering" had their first appearance in his fiction, and he also coined concepts such as The Prime Directive and androids. He was the second ever SFWA Grand Master and holds the record for publishing stories in more consecutive decades than any other author (nine decades in total!)
This year I sat down with Professor Patrice Caldwell (far right in the picture above, next to Connie Willis and Betty Williamson, Jack's niece). Patrice coordinates the Lectureship every year, and we took a moment to discuss Jack's legacy, and this annual event that honors him. If you've never heard of the Jack Williamson Lectureship, listen up! It's an event you won't want to miss.
An Interview with Professor Patrice Caldwell
Conducted and Edited by Emily Mah, April, 2015
---
Emily Mah's last interview for us was Susan Kaye Quinn. Her website is at www.emilymah.com.