Whispers Around Every Corner: Try Marie Bilodeau's Nigh, the First Great Serialized Novel of 2015
Whispers Around Every Corner: Try Marie Bilodeau's Nigh, the First Great Serialized Novel of 2015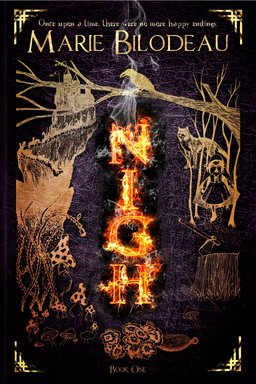 Marie Bilodeau's first post for Black Gate, "Nine (mostly) Distinct (almost) Positive Traits of Chainmail Bikinis," was the top article on the blog for the month of December. Her sparkling sense of humor, and her considerable prose gifts, instantly made Marie one of our most popular writers.
Marie has far too much energy to be content with just blogging, however, and I was not at all surprised to see her first fiction release in 2015 is in ambitious project that's already getting a lot of buzz. Nigh is a serialized novel that will be released over the course of 2015; Book 1 is due in just 10 days. You can pre-order it now on Amazon for just 99 cents.
A disappearing watch. A thief in the night. Whispers around every corner…

Then a mist rolls into town and refuses to dissipate.

Alva Viola Taverner has lived in her small town all of her life, working as a car tech while saving for her little sister to go to university. But everything is about to change as the veil between our world and the world of the faeries weakens and falls.

Suddenly, even the smallest bump in the night can prove the deadliest.
Marie is the author of the Heirs of a Broken Land trilogy, published in 2009-2010. Her space fantasy Destiny's Blood was nominated for the Aurora Award. Her short stories have appeared in When the Hero Comes Home, Masked Mosaic, Ride the Moon, and other places.
Book 1 of Nigh will be released by S&G Publishing on January 29, 2015. It is 59 pages, priced at 99 cents.