Future Treasures: The Very Best of Kate Elliott
Future Treasures: The Very Best of Kate Elliott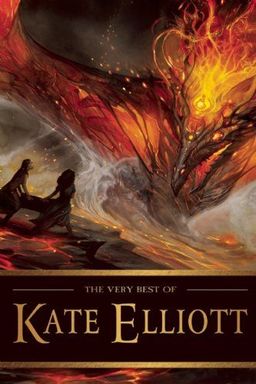 Kate Elliott is the bestselling fantasy author of Crown of Stars and Crossraods series, the Spiritwalker trilogy, and many other popular novels. Her first short fiction collection has been long awaited.
The Very Best of Kate Elliott showcases two decades of her best work, including many short stories that are long out of print, four essays appearing for the first time, and a brand new Crossroads story.
Strong heroines and riveting storytelling are the hallmark of groundbreaking fantasy author Kate Elliott (Crown of Stars, Crossroads). Elliott is a highly-compelling voice in genre fiction, an innovative author of historically-based narratives set in imaginary worlds. This first, retrospective collection of her short fiction is the essential guide to Elliott's shorter works. Here her bold adventuresses, complex quests, noble sacrifices, and hard-won victories shine in classic, compact legends.

In "The Memory of Peace," a girl's powerful emotions rouse the magic of a city devastated by war. Meeting in "The Queen's Garden," two princesses unite to protect their kingdom from the blind ambition of their corrupted father. While "Riding the Shore of the River of Death" a chieftain's daughter finds an unlikely ally on her path to self-determination.

Elliott's many readers, as well as fantasy fans in search of powerful stories featuring well-drawn female characters, will revel in this unique gathering of truly memorable tales.
The Very Best of Kate Elliott will be published by Tachyon Publications on February 10, 2015. It is 501 pages, priced at $15.95 in trade paperback and $9.99 for the digital edition. The cover art is by Julie Dillon.