Get a Dozen E-books for Just $1.99 Each from Harper Voyager
Get a Dozen E-books for Just $1.99 Each from Harper Voyager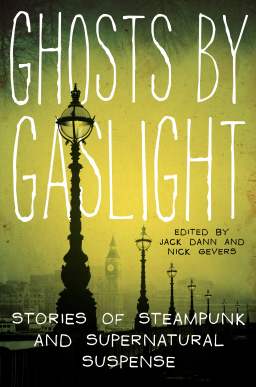 Harper Voyager has announced a special Halloween sale: a dozen urban fantasy, science fiction, and horror ebooks are on sale for $1.99 or less.
Titles on the list include novels from Vicki Pettersson, Nick Cole's Soda Pop Soldier, The Stolen by Bishop O'Connell, Katherine Harbor's Thorn Jack, Jack Heckel's Once Upon a Rhyme, and additional suitable Halloween fare.
Also included is the excellent anthology Ghosts By Gaslight: Stories of Steampunk and Supernatural Suspense, edited by Jack Dann and Nick Gevers, containing seventeen all-new stories from Peter Beagle, James Morrow, Sean Williams, Gene Wolfe, Garth Nix, Jeffery Ford, Robert Silverberg, and others. This one's well worth your attention, and at $1.99 you can't go wrong.
The sale is for a limited time only — presumably until at least Halloween — so be sure to move quickly.
See the complete list of available titles here.