The End of an Era: The Death of Saturday Morning Cartoons
The End of an Era: The Death of Saturday Morning Cartoons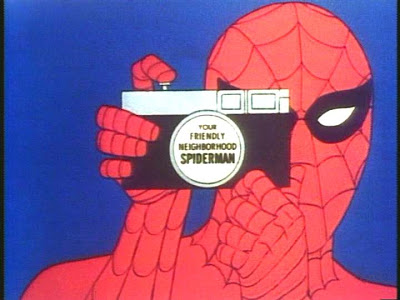 I've watched cartoons most of my life. It started with Spider-Man, Underdog and Star Trek: The Animated Series in the 1970s. In the 90s, it was Ren and Stimpy, Pinky and the Brain, and the brilliant The Tick. When my kids came along, we'd watch Gargoyles, Samurai Jack, Static Shock, and especially the great Batman Beyond together. For most of my first four decades, Saturday mornings meant curling up on the couch to share the adventures of my favorite funny animals and cartoon superheroes.
Over the last ten years, more stations have abandoned Saturday morning animated programming. Now The Washington Post is reporting that the CW, the last broadcast station with a full slate of animated shows on Saturday morning, has just done away with them.
This past Saturday, the CW became the last broadcast television network to cut Saturday morning cartoons. The CW is replacing its Saturday cartoon programming, called "The Vortexx," with "One Magnificent Morning," a five-hour bloc of non-animated TV geared towards teens and their families.

From the 1960s through the 1980s, Saturday morning time slots were synonymous with cartoons. Broadcast networks and advertisers battled for underage viewers. But that started to change in the 1990s. In 1992, NBC was the first broadcast network to swap Saturday morning cartoons for teen comedies such as "Saved by the Bell" and a weekend edition of the "Today" show. Soon, CBS and ABC followed suit. In 2008, Fox finally replaced Saturday morning cartoons with infomercials.

In the 1970s and 1980s, a Saturday morning cartoon viewership could grab more than 20 million viewers. In 2003, some top performers got a mere 2 million, according to Animation World Network.
Read the bad news here (and for Slash Film's take, read Peter Sciretta's article Saturday Morning Cartoons Are Officially Dead.)