Mary Stewart, September 17, 1916 – May 10, 2014
Mary Stewart, September 17, 1916 – May 10, 2014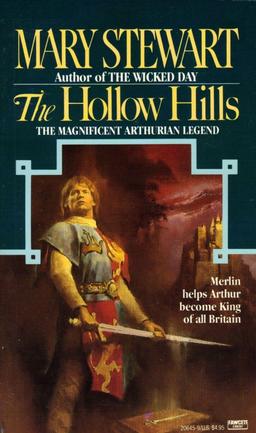 Mary Stewart, my wife's favorite author, died last week.
I've read only a handful of Stewart's novels. Her Merlin Trilogy — The Crystal Cave (1970), The Hollow Hills (1973), and The Last Enchantment (1979) — is one of the top-selling Arthurian sagas of all time, hitting bestseller lists around the world. It was her only fantasy series, but it instantly made her one of the most popular fantasy authors of the 70s.
But I got used to seeing the covers of her romantic mystery novels. My wife re-read them constantly. Alice is a voracious reader and she's read widely in both mystery and contemporary fiction, but at least once a year she pulls out one of her tattered Mary Stewart paperbacks.
"Why are you constantly re-reading those, when you have so many others to choose from?" I asked her once, shortly after we were married.
"Because these are the best," she said simply.
Mary Stewart's Merlin Trilogy eventually extended to five novels, including The Wicked Day (1983) and The Prince and the Pilgrim (1995), but her gothic romance included Madam, Will You Talk? (1954), Thunder on the Right (1957), Nine Coaches Waiting (1958), My Brother Michael (1959), The Moon-Spinners (1962) — made into a 1964 Walt Disney film starring Hayley Mills, This Rough Magic (1964), The Gabriel Hounds (1967), Touch Not the Cat (1976), Thornyhold (1988), Stormy Petrel (1991), and her final novel, Rose Cottage (1997).
Mary Stewart lived in Edinburgh, Scotland. She died on May 10th at the age of 97.