New Treasures: A Different Kingdom by Paul Kearney
New Treasures: A Different Kingdom by Paul Kearney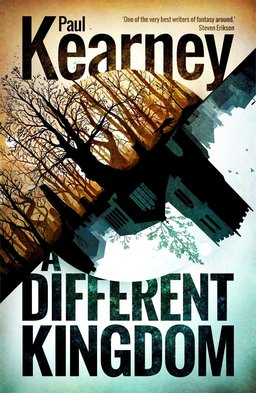 Paul Kearney's first three novels, The Way to Babylon (1992), A Different Kingdom (1993) and Riding the Unicorn (1994), all appeared in the UK, but were never reprinted here in the US. That is, until both his five-volume Solaris series The Monarchies of God and The Macht trilogy (included in Locus Online's Best Heroic Fantasy of 2010 list) became a success here.
Now Solaris is bringing his early novels into print in the US for the first time, starting with A Different Kingdom, which Interzone magazine called "An utterly splendid piece."
Michael Fay is a normal boy, living with his grandparents on their family farm in rural Ireland. In the woods — once thought safe and well-explored — there are wolves; and other things, dangerous things. He doesn't tell his family, not even his Aunt Rose, his closest friend. And then, as Michael wanders through the trees, he finds himself in the Other Place. There are strange people, and monsters, and a girl called Cat.

When the wolves follow him from the Other Place to his family's doorstep, Michael must choose between locking the doors and looking away; or following Cat on an adventure that may take an entire lifetime in the Other Place. He will become a man, and a warrior, and confront the Devil himself: the terrible Dark Horseman…
Kearney's first novel, The Way to Babylon, is scheduled to appear in paperback from Solaris later this month.
A Different Kingdom was published by Solaris on January 28, 2014. It is 427 pages. priced at $7.99 for the paperback and $6.99 for the digital edition. The cover is by Pye Parr.