The Public Life of Sherlock Holmes: All The World's A Stage
The Public Life of Sherlock Holmes: All The World's A Stage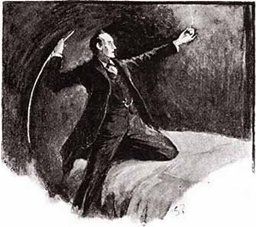 There are two Holmes stories by Sir Arthur Conan Doyle that have a gothic feel to them. The Hound of the Baskervilles is one of four novels featuring Holmes and the best-known story of the sixty which Doyle wrote. The other, the ninth short story to feature Holmes, is "The Speckled Band."
A creepy mansion; exotic animals roaming loose, gypsies, an imposing stepfather, eerie whistles in the night and the mysterious death of a daughter some years before: it has all the trappings. Doyle himself listed it as his favorite story and I'm not going to ruin it here. If you haven't read "The Speckled Band," you should go do it right now. Well, after you finish this post.
Doyle wrote several plays, two of which featured Sherlock Holmes. The Crown Diamond was and remains a poor one (as does "The Mazarin Stone," the Holmes short story it mirrors).
But the other, born of financial necessity, was a big hit.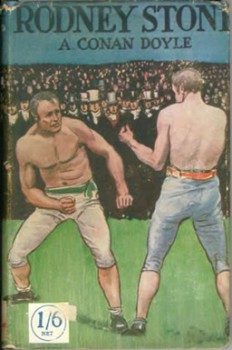 The House of Temperley: A Melodrama of the Ring, was based on Doyle's own novel, Rodney Stone. It included a boxing match and that was a risqué sport at the time. Doyle, failing to find a backer, decided to produce it himself, taking a six-month lease on the Adelphi Theater and funding the entire thing.
Perhaps over-confident because of his many successes, he learned that pride goeth before a fall (I'm misquoting the Bible there: dramatic license).
The play opened on February 11, 1910 to a packed house. However, attendance declined and in desperation, Doyle added a one-act curtain raiser, his own A Pot of Caviare. Things didn't improve and then the theaters were closed for almost a month after the death of King Edward VII. The House of Temperley folded shortly after the theaters reopened.
Doyle was going to take a financial bath: he still had to pay for the theater lease and subletting it would be challenging. So, in ONE week, he wrote an entire play, based upon his "Speckled Band" story.
H.A. Saintsbury, who had already toured England as the star of William Gillette's rousing play, Sherlock Holmes, would make his 1,000th appearance as the great detective during The Speckled Band's run. It was inspired casting, as he needed no time to "get into" the part and theatergoers could readily identify him as Holmes.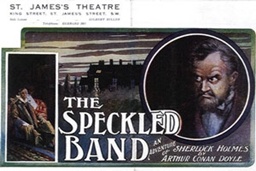 Popular Shakespearean actor Lyn Harding was cast as the villain, Dr. Grimesby Rylott (Roylott in the story). During rehearsals, Harding continued to 'ratchet up' the villainous nature of Rylott, which brought him into conflict with Doyle, who wanted a more subdued menace. Tensions increased until someone suggested that J.M. Barrie (Peter Pan), a friend of both men, come to the next rehearsal and adjudicate.
That was agreed to and after watching the confrontation between Rylott and Holmes in act two, Barrie turned to Doyle and quietly said, "Let Harding have his own way."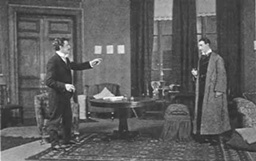 The play opened June 4, 1910 and was a huge success. Saintsbury and Doyle both received ovations. But Harding was proven right as he received over a dozen curtain calls. Doyle sent Harding a congratulatory telegram, admitting Harding was correct in his interpretation.
When Doyle's lease ran out in August, he transferred the play to The Globe Theater, where it ran another three months. When it closed, two touring productions were already in the provinces. A play written in one week, in desperation, ran for 169 shows. It also was moved across the ocean and ran in America. The power of Holmes! It would be revived in future years, meaning that Doyle had created a valuable property for himself.
There are some differences from "The Speckled Band" story and Doyle originally wanted to call the play The Stonor Case (after Rylott's stepdaughter, Helen Stonor). Production manager Arthur Hardy talked him out of it, astutely pointing out that The Speckled Band had much greater name recognition and appeal to the public.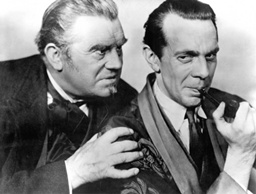 In 1931, Harding took his role to the screen, playing the villain in Raymond Massey's version of The Speckled Band. He would go on to play Holmes's greatest enemy, Professor Moriarty, in two films opposite Arthur Wontner.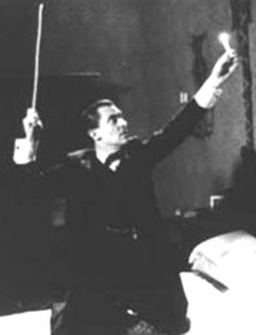 Other televised versions of The Speckled Band starring Alan Napier (1949), Douglas Wilmer (1964), Geoffrey Whitehead (1980), and Jeremy Brett (1984) have been based on the story, not the play.
TRIVIA: Doyle (or his agent) must have been a pretty shrewd operator. The New York Times contained a story on January 22, 1910, stating that actor William Faversham had obtained the American rights to The House of Temperley and would be starring. Wonder how that worked out for him?
A silent film was made of Temperley in England in 1913.
---
Bob Byrne founded www.SolarPons.com, the only website dedicated to the 'Sherlock Holmes of Praed Street' and blogs about Holmes and related stuff at Almost Holmes.