Robin Hobb on What's Wrong with Epic Fantasy
Robin Hobb on What's Wrong with Epic Fantasy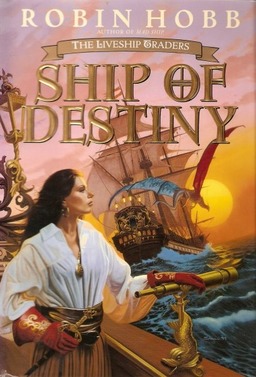 Over at SF Signal, Andrea Johnson has put together one of the more interesting round-robin interviews I've read in a some time. As part of their Mind Meld series, she asked eight well known fantasy authors — including Martha Wells, Melanie Rawn, Sam Sykes, and Robin Hobb — to answer the question "What's Wrong with Epic Fantasy?"
Many of the answers are both fascinating and insightful. Martha critiques the current trend towards multiple viewpoint characters ("A perfectly valid style, but… when it's done wrong, it's tedious"), Marc Alpin comments on the necessity to switch gears between books ("Some readers, especially those who wanted more of book one, freak out and think they've been cheated"), and Patrick Tomlinson discusses inevitable book bloat ("The longer an author writes inside a world, the longer the books tend to become.") But it was Megan Lindholm, aka Robin Hobb, who I thought had the most salient comment, pointing out that the rise of independent publishers has also unleashed a host of amateur marketeers, whose newbie mistakes have left us with countless books that are misrepresenting themselves on the shelves:
I'm going to commit heresy here. I think that old time publishers are actually better at targeting the audience and showing readers the books they want than our current climate of 'Everyone quick, promote a book you like' is. Authors see their own books differently from how their publishers see them, and some of the author promotions I've seen led me to expect one sort of book and then [they] delivered another… I think that some (not all) of the people who are hired to create the book trailers don't really know much about marketing… They make terrific trailers, and I get so excited to read the book, I buy it, and then think, 'Well, this is a pretty good book, but it's not at all what I thought it was going to be…'

To find a book that you really want to read, I recommend going to a bookstore (a big building sometimes made out of brick and mortar where they sell books made out of paper), and talk to the book seller (a person who knows all about what she or he is selling)… If you do not have a bookseller who can do this, then I am very sorry for you. Try your librarian.
Read the complete article here.