A Look Inside Gorizia Castle, Italy
A Look Inside Gorizia Castle, Italy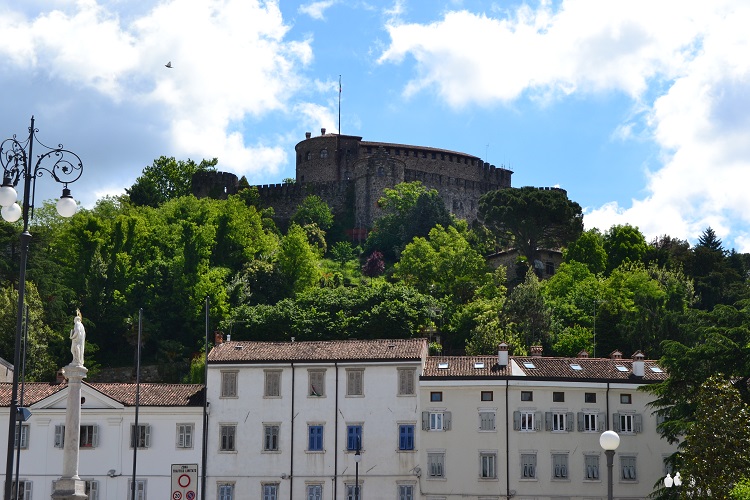 The Isonzo River on the border with Italy and Slovenia has long been of strategic importance. Most famous as the site of the World War One Battles of Isonzo, you can find fortifications dating much earlier than the old bunkers and trenches that dot the hillsides.
One of the most magnificent is Gorizia Castle, which sits atop a steep hill overlooking the Italian city of Gorizia on the Isonzo River a few miles before it reaches the sea after its long trip from the Alps.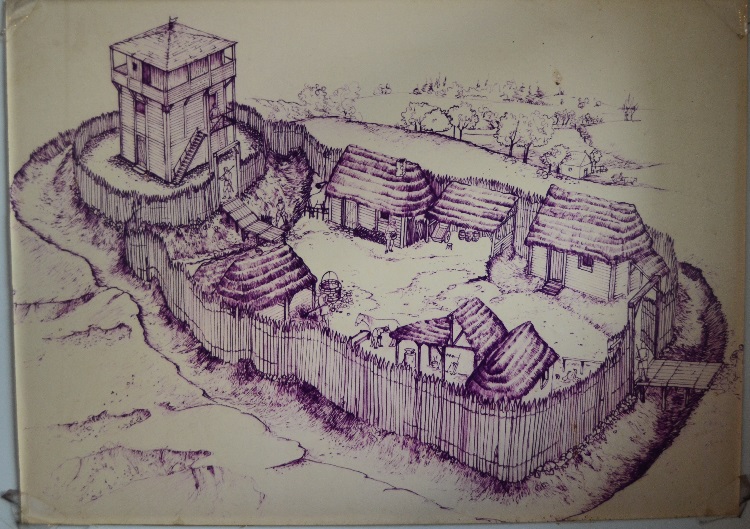 There's been a castle here from at least the 11th century. From 1117 it was owned by the Counts of Gorizia, powerful noblemen who owned much of the land in the region and owed their allegiance to the Holy Roman Emperor. When the last Count died without issue in 1500, it became the personal property of the Emperor, only to fall to the Venetians in 1508. It was soon back under Hapsburg control and as military architecture changed it lost its usefulness as a fort and became a prison and barracks.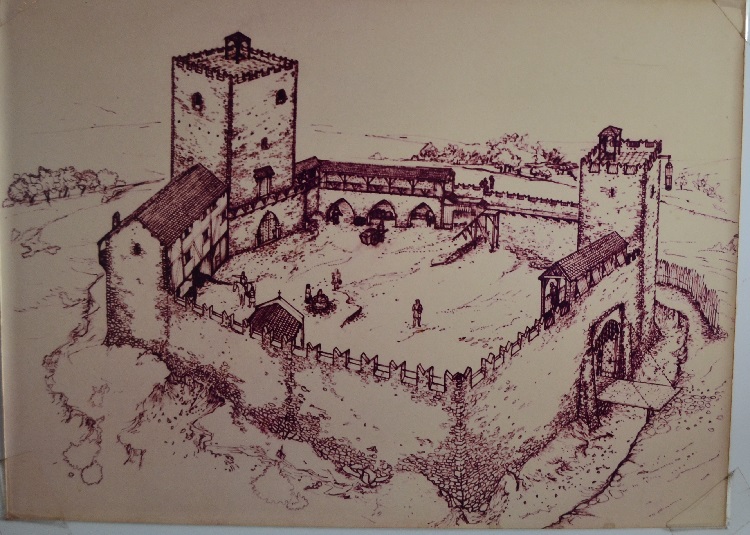 World War One hit it hard but fortunately it has been lovingly restored to its 16th century appearance. Many of the older battlements are left in their picturesque, ruined state, while the interior is fixed up. Inside there's a museum about the castle itself as well as an interesting museum on Renaissance musical instruments.
On the slopes leading up to the castle there's a museum about the town and another covering the region's World War One history.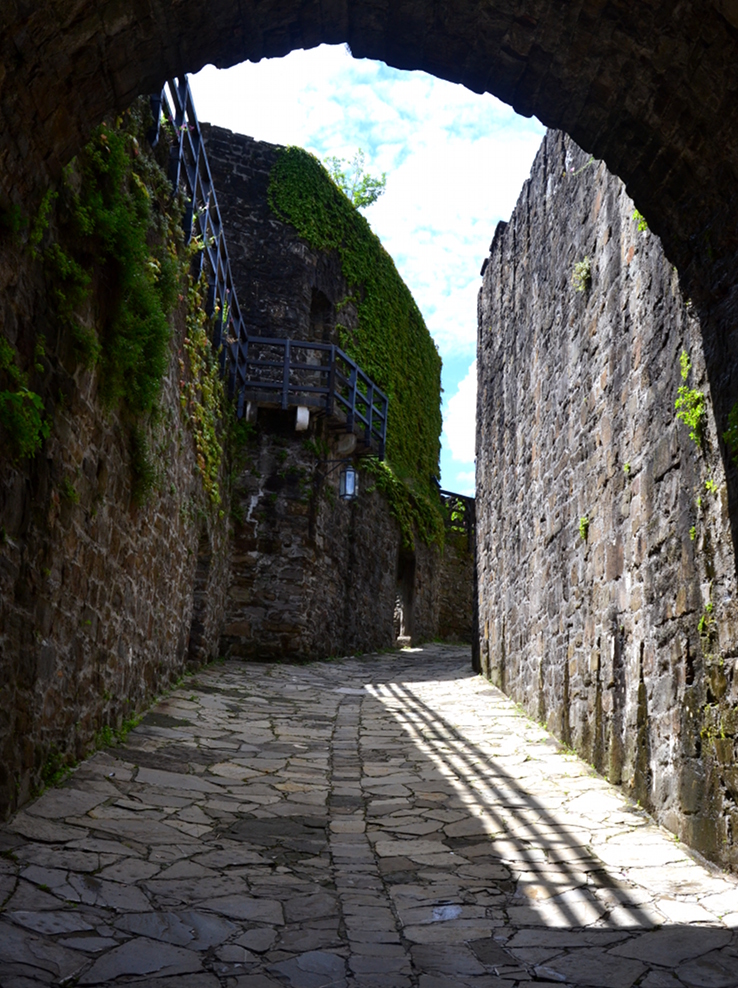 Gorizia doesn't get many visitors so I had the castle almost to myself except for a couple of local families.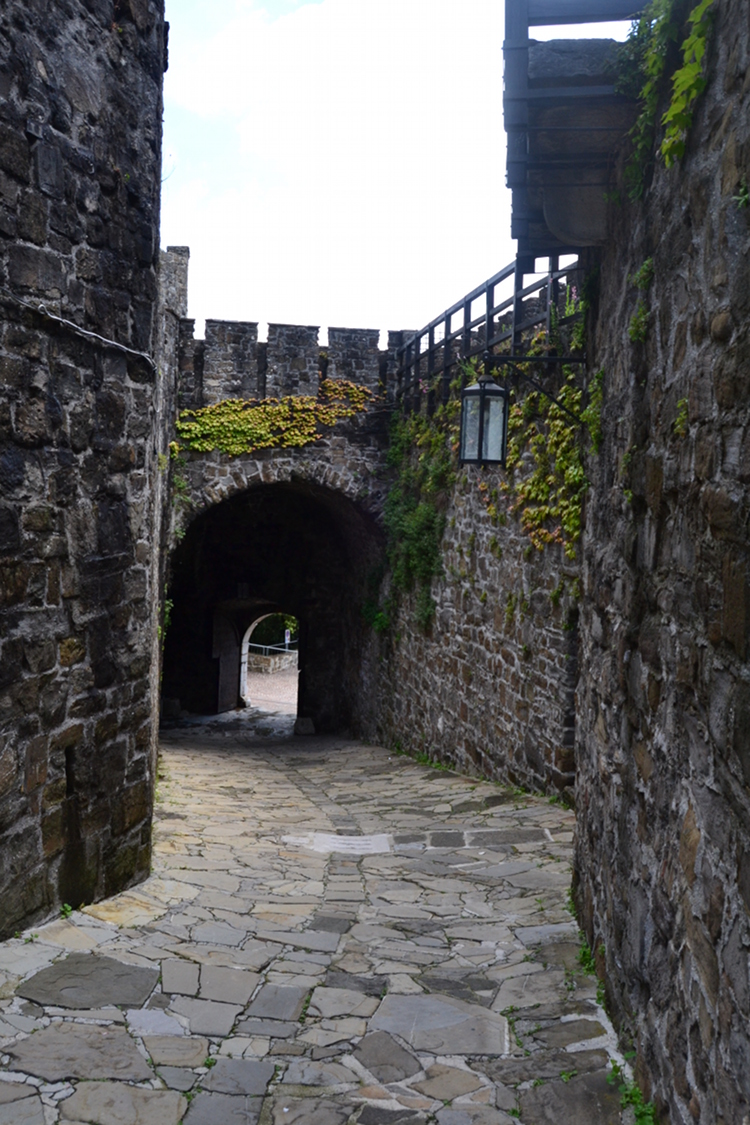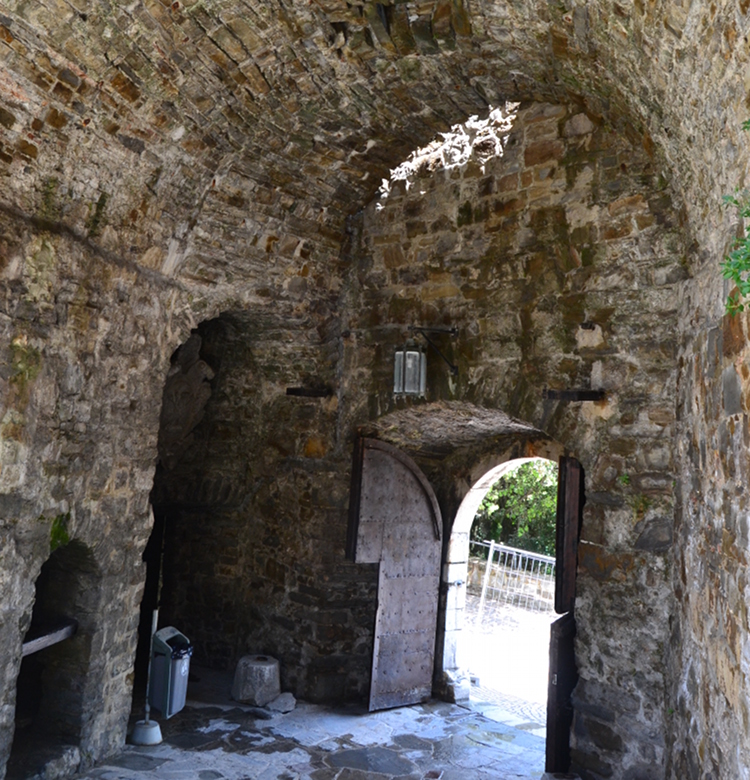 Attackers would be greeted with a rather nasty surprise, although one medievalist has pointed out that the image of pouring boiling oil is a myth.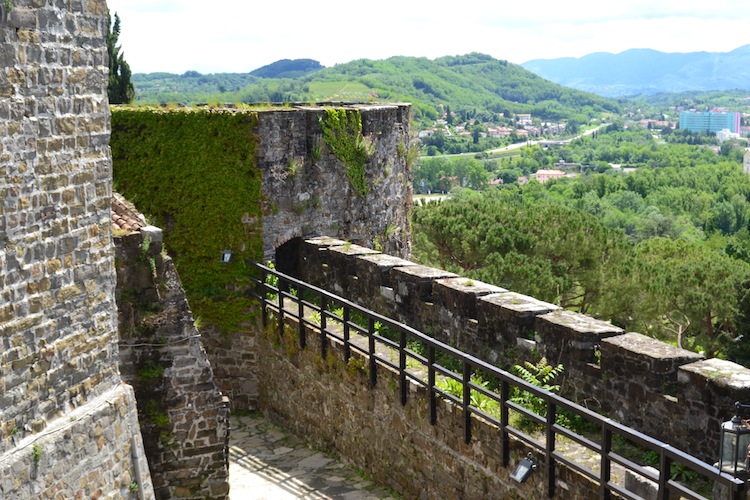 On a fair day the castle affords a fine view of the surrounding countryside, both sides of the Isonzo River Valley, and parts of Slovenia.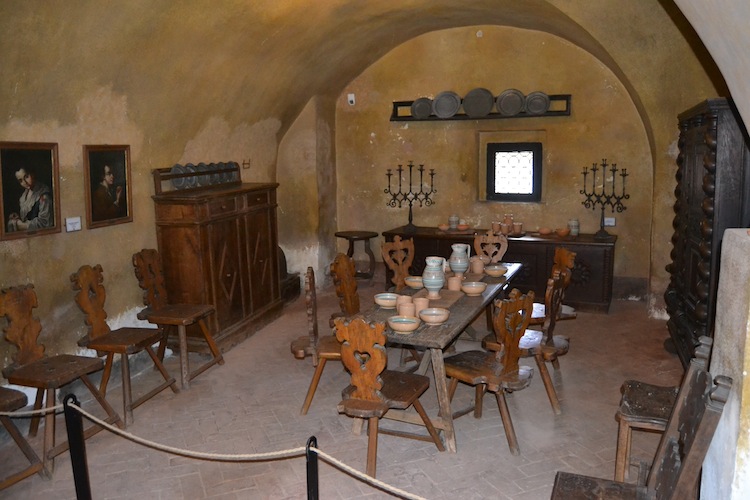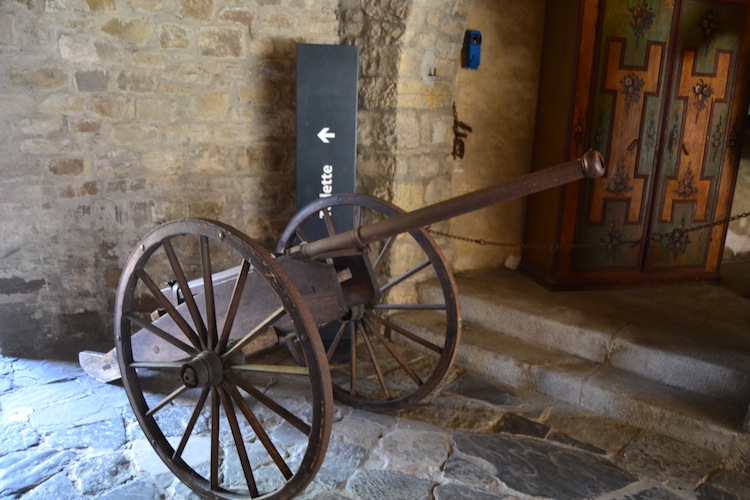 Like most castles, there's an armory. Except for a few artillery pieces, however, most of the weapons are reproductions.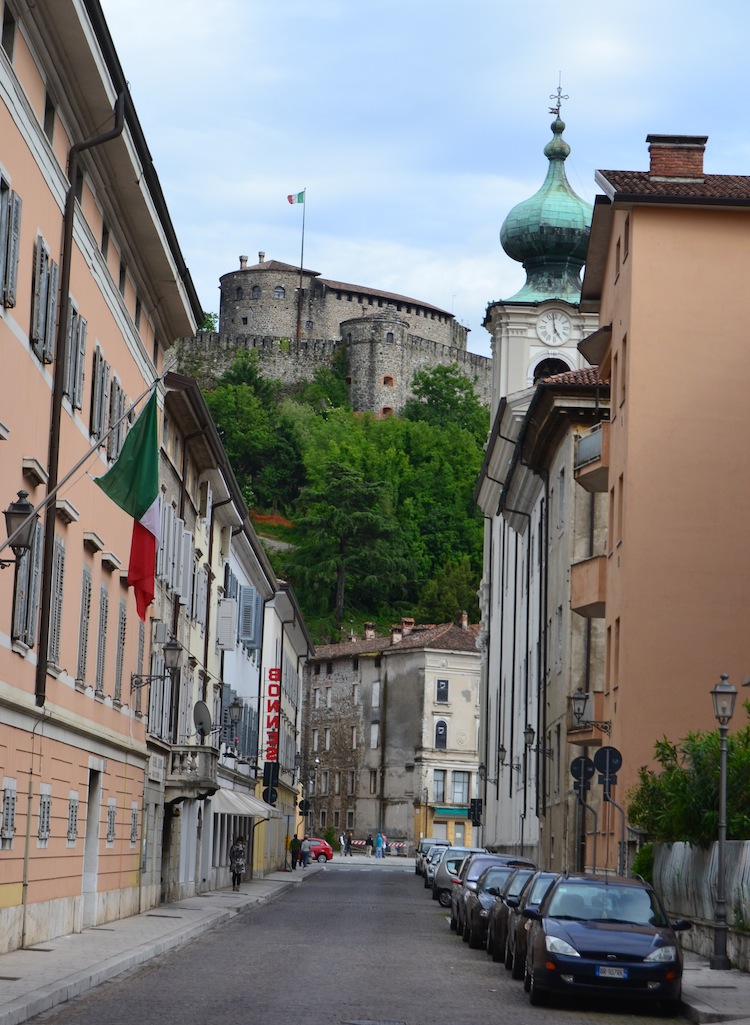 The castle has an interesting donjon decorated with paintings by bored prisoners. That's worth a full blog post itself and will be coming up soon. In the meantime, you might like my posts on Exploring Medieval Baghdad and my Spanish Castle Magic series.
---
Sean McLachlan is a freelance travel and history writer. He is also the author of the historical fantasy novel A Fine Likeness, set in Civil War Missouri. His historical fantasy novella The Quintessence of Absence, was published by Black Gate. Find out more about him on his blog and Amazon author's page.