New Treasures: The Tilting House by Tom Llewellyn
New Treasures: The Tilting House by Tom Llewellyn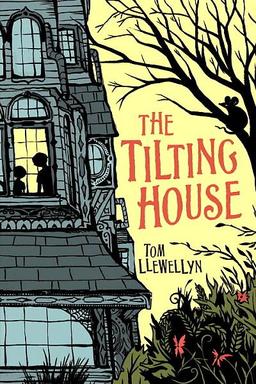 I love kid's books. It was kid's books like Alfred Hitchcock and the Three Investigators and The Case of the Marble Monster that first taught me to love reading, and I've never really lost my appreciation for straight-up adventure tales, or a good spooky mystery.
So I still buy them from time to time. And overall, the same story elements appeal to me today that did in 1974, when I was 10 years old:  treasure maps, strange inventions, haunted houses, and rats with hidden agendas. All the building blocks of drama, really.
Which explains why Tom Llewellyn's The Tilting House appealed to me the moment I laid eyes on it, and left me unable to put it down until I had purchased it:
Talking rats. Growth potions. Buried treasure.

Brothers Josh and Aaron Peshik are about to discover that their new home with the tilting floors hides many mysteries. When the boys and their neighbor Lola discover the hidden diary of F.T. Tilton, the brilliant but deranged inventor who built the house, they learn a dark secret that may mean disaster for the Peshik family. Can the kids solve the riddles of the tilting house before time runs out?

Mad science, mischief, and mishaps combine in the suspenseful and imaginative tale of The Tilting House.
The Tilting House was Tom Llewellyn's first novel; he followed it with A Matter of Life and Seth: Life is a battle. High School is Murder in 2013.
The Tilting House was published by Trigygle Press, a division of Random House, in April 2011. It is 152 pages, priced at $15.99 in hardcover and $10.99 for the digital edition. It is illustrated by Sarah Watts, who also did the colorful cover.