Tales of the Wold Newton Universe, Part 1 of 4
Tales of the Wold Newton Universe, Part 1 of 4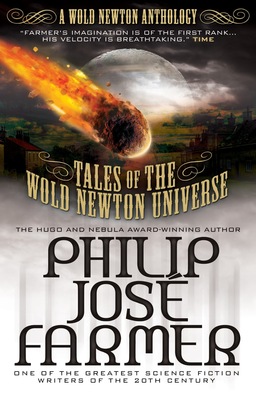 This month marks the release of Tales of the Wold Newton Universe, a new anthology from Titan Books that collects, for the first time ever in one volume, Philip José Farmer's Wold Newton short fiction, as well as tales set in the mythos by other Farmerian authors.
The Wold Newton Family is a group of heroic and villainous literary figures that science fiction author Philip José Farmer postulated belonged to the same genetic family. Some of these characters are adventurers, some are detectives, some explorers and scientists, some espionage agents, and some are evil geniuses.
According to Mr. Farmer, the Wold Newton Family originated when a radioactive meteor landed in Wold Newton, England, in the year 1795. The radiation caused a genetic mutation in those present, which endowed many of their descendants with extremely high intelligence and strength, as well as an exceptional capacity and drive to perform good, or, as the case may be, evil deeds. The Wold Newton Universe is the larger world in which the Wold Newton Family exists and interacts with other characters from popular literature.
To celebrate the release of the new anthology, we've asked the contributors to discuss their interest in Philip José Farmer's work and to tell us something about how their stories in the book specifically fit into the Wold Newton mythos.
For today's installment, please join us in welcoming author John Small.
Win Scott Eckert and Christopher Paul Carey,
Editors, Tales of the Wold Newton Universe
---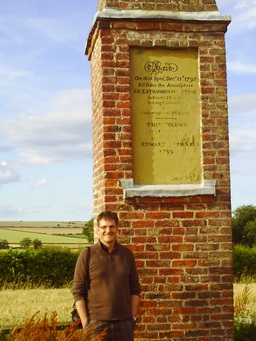 My initial exposure to Phil's work was when I read the first paperback edition of Doc Savage: His Apocalyptic Life back in 1975 when I was 12 years old. I was just so enthralled by the way he managed to work so many different characters and stories — from the great pulp and "pop lit" heroes to classics like Moby Dick and Pride and Prejudice — into a single literary tapestry, and in a scholarly manner that made it seem so much more believable than any of the "crossover" type of stories I had read up to that point.
Later, as I started picking up every Farmer book I could get my hands on, I realized that this scholar was also a supreme storyteller on a par with the men whose works he had loved when he was young: Burroughs, Haggard, Dent, and others.
That became a kind of bond between us, since I was a fan of so many of those same writers myself. He became a hero to me and getting the chance so many years later to not only meet him, but to participate in projects that celebrate Phil and the mythology he created for so many fans has been one of the greatest thrills in my life, both personally and professionally.
My story, "Into Time's Abyss," is a follow-up to Phil's novel, Time's Last Gift, the time travel story featuring the character John Gribardsun. That book ends with the immortal Gribardsun remaining behind in 12,000 B.C. and  living 14,000 years or so to see himself ("Gribardsun II") eventually set out on that same time travel expedition — only this time the time machine and its passengers disappear forever due to a temporal obstacle too complicated to go into here. Phil deals with that situation in only a few sentences and then moves on, but when I first read the book as a teenager, I wanted to know more about what actually happened to that second time travel expedition. I knew in my heart that was a story that simply had to be told.
Flash forward nearly forty years, and I'm a professional writer who has been invited to contribute a story based on Phil's work for a new anthology. I immediately thought back to my wanting to know the story of the unknown fate of that unfortunate team of time travelers.
"Into Time's Abyss" is that story — or, rather, the beginning of that story, since part of the goal in writing the tale was to help create a framework that would explain how and why Phil's Wold Newton Universe differs from the world and characters he presented in another set of novels featuring alternate versions of some of the Wold Newton characters. Obviously, I don't want to give too much away, but I can tell you that it involves a quantum division caused by that "second" expedition that results in the creation of a parallel universe. Boy, I can just see the grin on the face of my seventh grade science teacher if he could hear me saying something like that…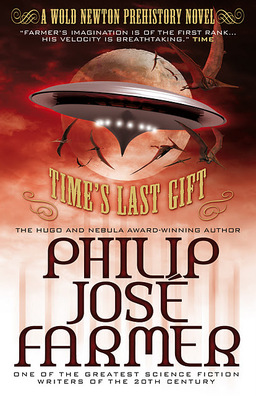 Biography
John Allen Small has contributed to several popular anthologies:
The Avenger: Roaring Heart Of The Crucible (2013)
The Green Hornet: Still At Large (2012)
The Worlds of Philip José Farmer 2: Of Dust and Soul (2011)
Myths For The Modern Age: Philip Jose Farmer's Wold Newton Universe (2005).
He is also is the author of two collections of his own: Days Gone By: Legends and Tales of Sipokni West (2007) and Something in the Air (2011); is among the guest contributors to Meteor House's deluxe hardcover reissue of Doc Savage: His Apocalyptic Life (2013); and served as project editor for The Men on the Sixth Floor, a 1995 book about the JFK Assassination.
By day, he is a much-honored journalist who has earned nearly 200 awards from the Society of Professional Journalists, the National Newspaper Association, the Oklahoma Press Association, the Associated Press, the Oklahoma Education Association, and the Veterans of Foreign Wars. He serves as news editor and columnist for the Johnston County Capital-Democrat, a weekly newspaper in southern Oklahoma. A graduate of Olivet Nazarene University in Bourbonnais, Illinois, John resides in Ravia, Oklahoma, with wife Melissa, sons Joshua and William, a few too many dogs, and a house full of books. He can be found online here.